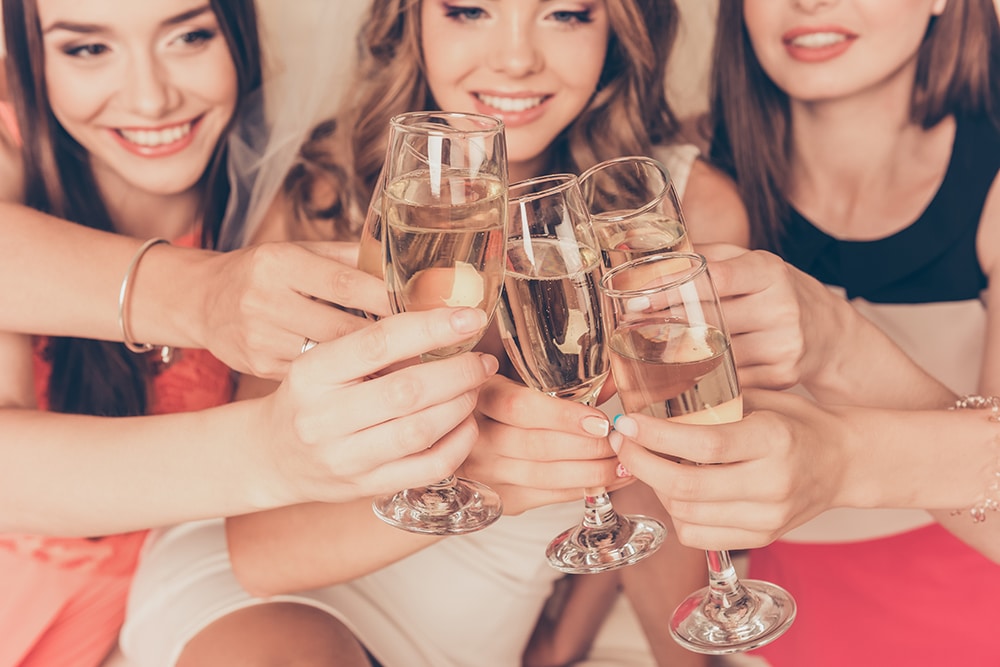 A bachelorette party is no average girls night. It's a special occasion that deserves special attention and planning – and that takes ideas. The goods news is, at Rochester Limousine, we have plenty of them and we're ready to share. So, no matter what type of bride your BFF is, take a look below. We're sure to have the perfect idea to spark your imagination!
For The Foodies
If a night out for fantastic food, desserts, drinks, and laughs sounds like the perfect way to unwind with the girls before a wedding, your biggest obstacle will simply be choosing which Detroit destination you wish to host your evening. Of course, whether you choose The Apparatus Room for it's ambiance, Empire Kitchen & Cocktails for its service, Green Dot Stables for its fun atmosphere, or Wright & Company for the assortment of flavors, you're bound to enjoy some of the best food of your life!
For The Party Girls
If you and your girls prefer to get wild and dance the night away, you likely already know most of the popular hot spots in Detroit, like the Exodos Rooftop, Delux Lounge, and Bleu DetroitBleu Detroit among others. However, from the Annex, TV Lounge, and the Willis Show Bar, to the Marble Bar, the Northern Lights Lounge, and The Majestic, Detroit is filled with more charming little bars, nightclubs, and taverns than you could possibly imagine – each more perfect for your bachelorette party than the last.
For The Pampered Princesses
If premium relaxation to melt pre-wedding stress away is what you girls need, Detroit is full of spas worthy of making any bridal party feel like queens. From Immerse Spa at MGM and The Woodhouse Day Spa, to Spa Book Cadillac and the D.Tour Spa, endless massages, facials, wraps, and more await you!
For The Lucky Ladies
Want to try and make some money while you spend it? Test your luck at MGM Casino, Motor City Casino, or Greektown Casino, all located in Detroit. In addition to tons of fun and the chance to win big, your group will be able to enjoy incredible food, drinks, and more at whichever destination you choose.
For The Thrill Seekers
If getting out and meeting new people at the most intriguing locations across Detroit is how you want most to show your favorite bride-to-be the time of her life, you options are truly limitless. From Ready Player One's incredible basement bar vibe and old-school arcade games, to one-of-a-kind artwork and cocktails at Deluxx Fluxx, and board games, bowling, and more at Punch Bowl Social, you just won't find a more interesting city filled with possibilities.
Ready to start actually planning your bachelorette party now that we've given you so many truly phenomenal ideas to work with? Don't forget about transportation! Get in touch with our experts at Rochester Limousine to reserve your limo or party bus for the night now. If you are in the Metro Detroit area and are looking for a fun night out in Detroit for a bachelorette party, please book your transportation with us by contacting us today by calling 248.289.6665 or by filling out the request a quote form.