Limousine Service Metro Detroit
Are you looking for limousine service Metro Detroit?
If you're interested in using a limousine service to help you make the most of your explorations throughout Metro Detroit, you deserve to take advantage of Metro Detroit's newest and hottest fleet of luxury limousines – rated number one in the whole city of Detroit, and available only at Rochester Limousine. It doesn't matter if you're going bar crawling with some friends, or celebrating a special occasion with your loved ones, our limousine services are designed to help you and your guests traverse the city, and have a great time, plain and simple. In fact, our limousine services even allow you to customize your experience, meaning you can choose the limousine that works best for you. Choose between our spacious Suburban Stretch limos, capable of entertaining up to 20 guests at a time, or one of our cozy Chrysler 300 limos, for smaller parties with only 9 to 12 people; either way you'll be in for a treat! Best of all, reserving our limousine services is easy! All you have to do is reach out to our knowledgeable transportation professionals at Rochester Limousine and tell us more about your journey so our experts can set you and your guests up for a ride you'll never forget. With all kinds of important shows, concerts, and sporting events coming up all throughout Metro Detroit, there's never been a better time to take advantage of our limousine services than right now. So what are you waiting for? Let Rochester Limousine show you just how incredible your night out can be with limousine services guaranteed to impress!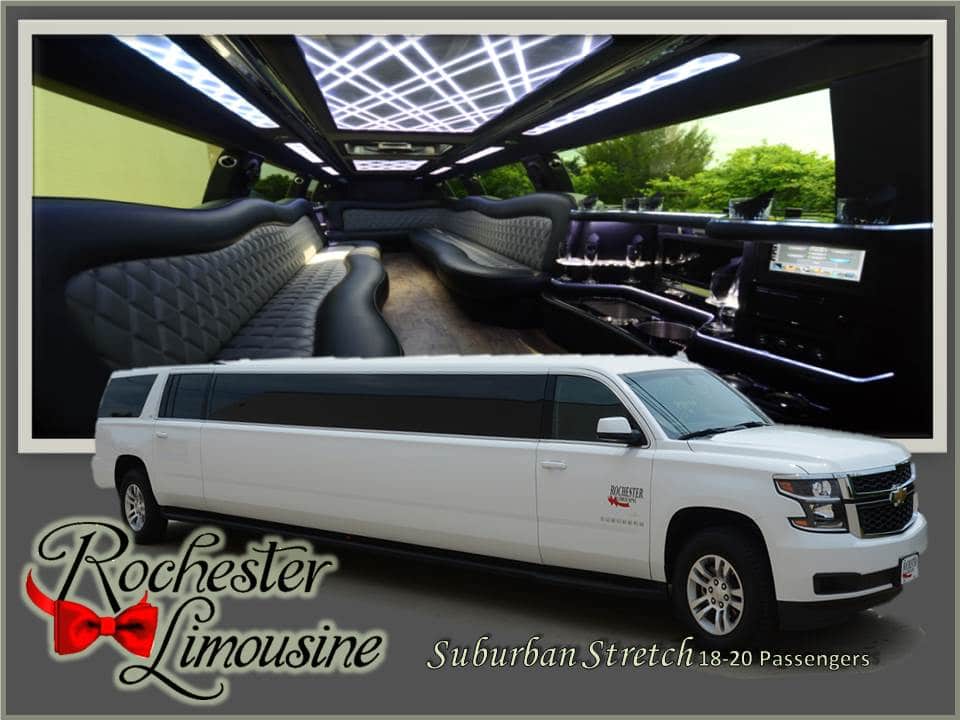 Limousine Service Metro Detroit
With more than 20 years of experience, Rochester Limousine is excited to help you enjoy "A Night To Remember" by offering you access to the most luxurious limousine services in Metro Detroit. Metro Detroit is a massive area, comprised of numerous beautifully diverse communities, each boasting their own assortment of attractions and interesting destinations to discover. However, if you really want to explore Metro Detroit the right way, you need to get your hands on the right kind of transportation. After all, you wouldn't go hiking without the right kind of boots, so why plan to attend an important or upscale event somewhere in Metro Detroit without taking the opportunity to enjoy a little extravagant transportation? There is only so much time in life to do the things you want to do and make the most of every moment, and you deserve to treat yourself to a blissful night out once in a while. And Rochester Limousine has just the solution. Our limousine services can make sure you get anywhere you need to go throughout Metro Detroit safe, sound, and in style!
If you are in the Metro Detroit area and are looking for limousine service Metro Detroit, please contact us today by calling 248.289.6665 or by filling out the form below: