Limousine Service Detroit MI
Are you looking for limousine service Detroit MI?
Detroit is a fantastic city, filled with all kinds of unique people and amazing opportunities. Such a fast-paced, big-city lifestyle does tend to come with a significant amount of stress, which is why you need to take a break once in a while. Rochester Limousine has a solution that will let you play as hard as you work – our remarkably lavish limousine service! No matter how or where you plan to unwind, or who you plan to invite to come along, we're confident our limousine service will succeed in helping you significantly relax, and put you in the right head space to enjoy whatever plans you have for your off-time! For starters, our limousine service gives you a choice between several different, yet equally elegant luxury limousines, each filled with a unique assortment of amenities for you, and your invitees to take advantage of. From our Suburban Stretch limos' extraordinarily spacious wrap-around seating and built-in entertainment systems, designed to accommodate up to 20 guests at a time, to our slightly smaller Chrysler 300 limos, built to impress up to either 9 or 12 people depending on your needs, you can always make our exclusive limousine services work for you. Most importantly, however, is how devoted our talented limousine service specialists are to making sure your adventure is as special as possible. Overall, you won't find a more comprehensively satisfying limousine service than ours at Rochester Limousine in all of Metro Detroit.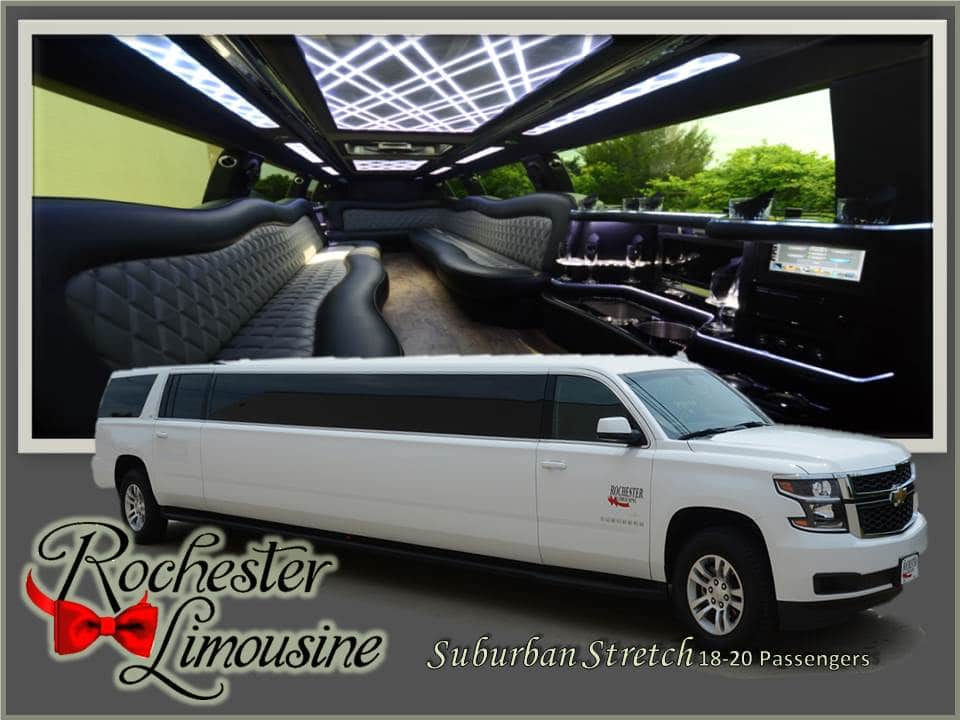 Limousine Service Detroit MI
With more than 20 years of experience, Rochester Limousine is excited to help you enjoy "A Night To Remember" by offering you access to the most luxurious limousine services in Detroit, MI. Detroit is definitely the most recognized city in all of Michigan. Detroit is exceptionally diverse in every possible way, and offers some of the greatest museums, shopping, athletic venues, and cultural opportunities in the state. Detroit is the perfect place to go out for a fancy date night with the person you love most in your life, or get wild with a large group of friends all night long, and Detroit even has a long rich history in the arts, music, and so much more. However, if you've lived in Detroit pretty much all your life, you've likely done it all before and are in need of something fresh – but don't worry, that's where we come in. Whether you are looking for a way to make a normal night out in the city astronomically more fun, or you want to get out of Detroit entirely, and discover something new outside the city limits, Rochester Limousine's limousine service is the perfect way to elevate your experience. So go ahead and reach out to our professionals at Rochester Limousine today, we'll show you a side of Detroit you've never seen!
If you are in the Detroit area and are looking for limousine service Detroit MI, please contact us today by calling 248.289.6665 or by filling out the form below: