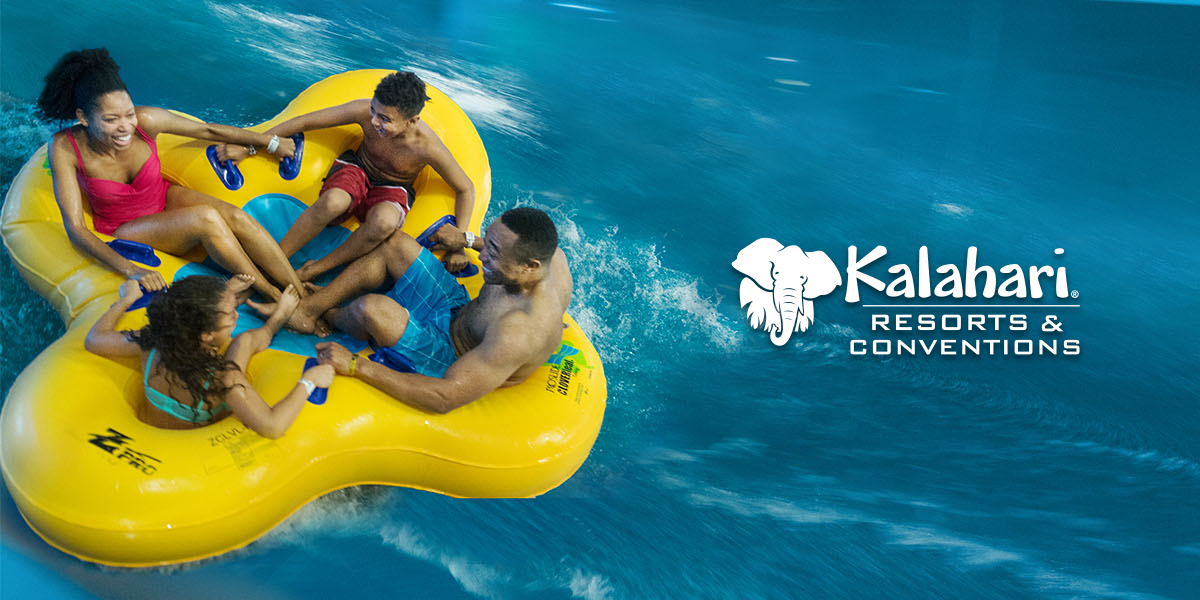 If the worst part of taking family trips for you is simply the journey to get to your destination, you're definitely not alone. From frequent gas station stops, to irritable passengers, to aches and pains caused by the incessant immobility, there are even popular movies that depict the misfortunes of traveling long-distances in small vehicles with your family. In most cases, it typically leads to a less enjoyable experience for everyone when you do finally arrive at your destination, even if that destination is somewhere incredible, like Kalahari Resorts. Rochester Limousine though, can help you turn things around before you even take off by making sure your family trip is as stress-free as possible from start to finish!
If you're ready to take your family on an adventure to Kalahari you'll all remember for the rest of your lives, buckle up with Rochester Limousine! Kalahari is one of America's largest indoor waterparks, known for it's "thrilling twists, wild turns, heart-pounding vortex loops," and inspiring African atmosphere. Kalahari's Wisconsin Dells location alone features more than 750 resort suites, a 125,000 square foot indoor waterpark, a 77,000 square foot outdoor waterpark, first class dining at four separate restaurants, Tom Foolery's Adventure Park, and the Trappers Turn® golf course, spas, games, shopping, and more. It's honestly the perfect spot to host a family vacation – which is precisely why you shouldn't risk your good time by driving yourself.
Rochester Limousine has plenty of cozy party buses for smaller groups that are ready to take you on the ride of a lifetime. The best part is, in addition to all the incredible onboard amenities each of our luxury vehicle models have to offer, not driving yourself means you'll have the entire trip to focus on getting hyped for Kalahari with your family! Whether that means keeping spirits high with some upbeat music, movies, and sightseeing out your panoramic windows, or trying to catch a few quick z's on the exceptionally comfortable seating before the kids run you ragged over the next few days, we'll make sure you have everything you need to stay comfortable and keep everyone in a great mood.
By the time you actually arrive at Kalahari, it will feel like our luxury vehicles have already taken you on a sneaky mini-vacation, leaving you feeling even more refreshed and ready to have a great time than you thought possible! Honestly, it's amazing what not driving during your own family road trips can do for the overall outcome of your adventure – especially when you're taking your family somewhere as amazing as Kalahari Resorts! Contact us today by calling 248.289.6665 or by filling out the request a quote form.