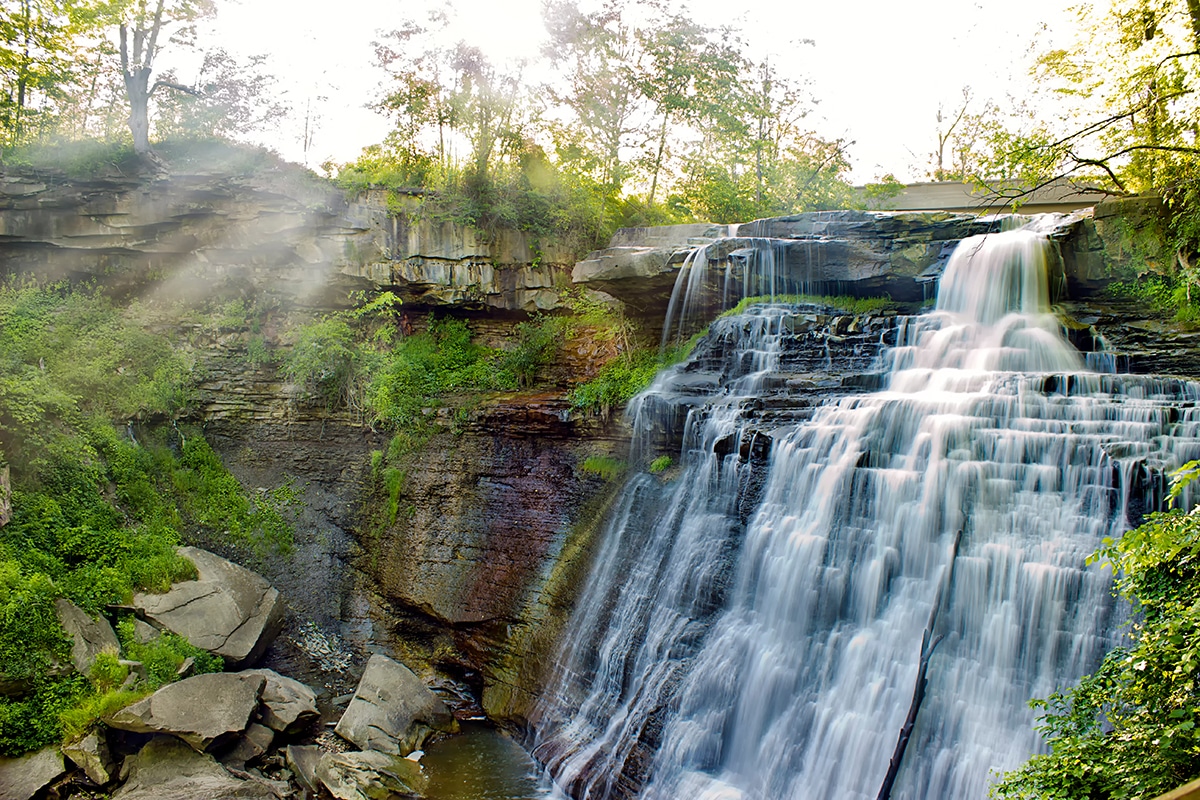 Trying to decide where to go on your next exciting expedition? Don't overlook taking a motor coach trip to Cuyahoga Valley National Park!
Cuyahoga Valley National Park
The Cuyahoga Valley National Park honestly has everything a great vacation could ever need. Whether you're going with your entire family, or just a bunch of friends, the entirety of the Cuyahoga Valley National Park features more than 30,000 acres of perfectly preserved natural habitats and outdoor recreation suited to every personality type. Plus there are ample youth programs and activities for kids as well, and the fun is never far away. In fact, all you need to do is figure out the best way to get all the way out to the Cuyahoga Valley National Park, and you can start hiking, biking, golfing, horseback riding, paddling, picnicking, fishing, star gazing, questions, and so much more before you know it. Lucky for you, Rochester Limousine's incredible motorcoaches have got you covered there!
Why Choose Rochester Limousine?
Our extraordinary motorcoaches at Rochester Limousine are truly the best way to get wherever it is you want to go, especially if where you want to go is as an incredibly beautiful place, like the Cuyahoga Valley National Park. They're large, safe, convenient, and ideal for chartering groups up to 50+ people making them ideal for large family get-togethers and spontaneous retreats. Best of all, our magnificent J4500 luxury motorcoach model features a wealth of amenities to help guarantee your journey is as comfortable as possible every step of the way, including incredibly plush reclining seats, 110 outlets so everyone can make sure their phones and cameras are charged, a great stereo system and DVD monitors to keep passengers entertained, independent reading lights, plenty of overhead storage, powerful air conditioning, and even a clean restroom! There's simply no limit to what our state-of-the-art motorcoaches at Rochester Limousine can offer to assure your satisfaction.
Ready to learn more about all the ways our one-of-a-kind motorcoaches can impress you, or how to reserve one for your next expedition over to the Cuyahoga Valley National Park? Get in touch with our trained transportation specialists at Rochester Limousines right away so we can help you find exactly what you're looking for. Whether your primary concern is safety and social distancing, or comfort and entertainment, we're confident our fleet is full of amazing motorcoach models that can make your next trip to the Cuyahoga Valley National Park better than you ever imagined possible! Contact us today by calling 248.289.6665 or by filling out the request a quote form.