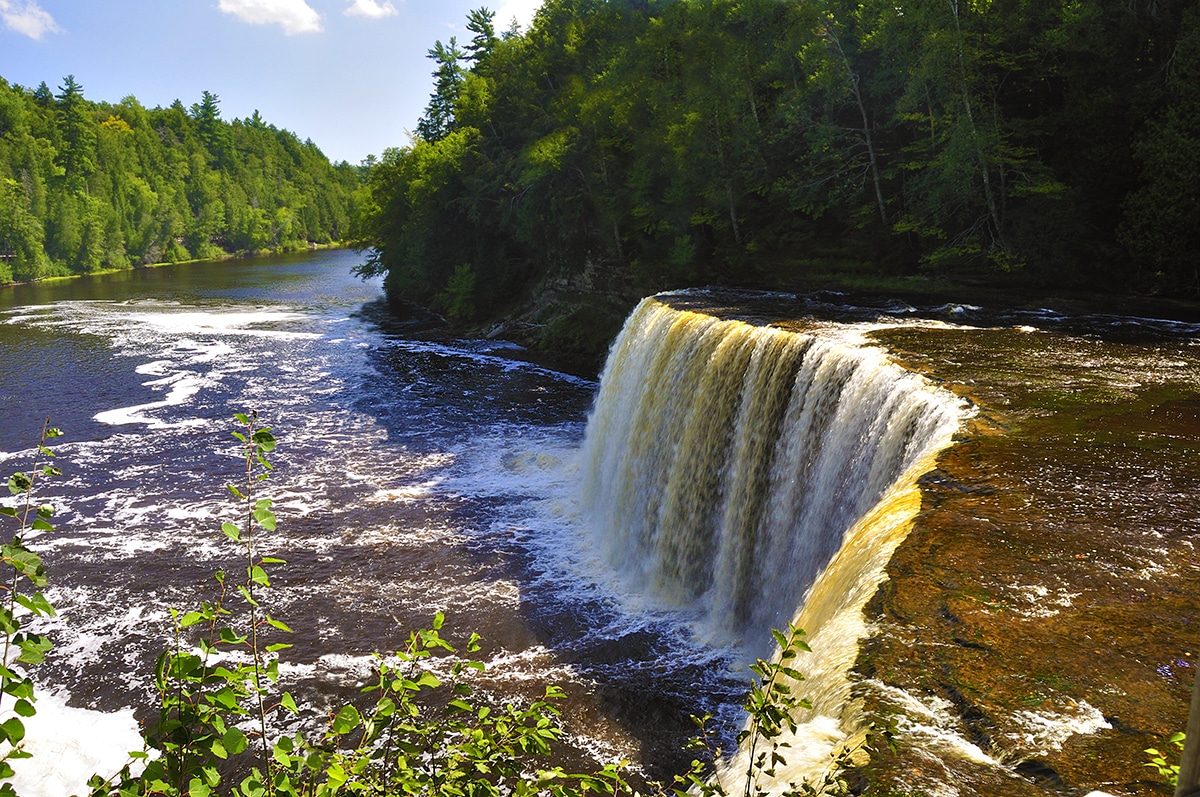 When it comes to recreation in Michigan, few can deny the superior outdoor offerings available throughout the Upper Peninsula. That's why, if you're trying to figure out something fun to do this summer we urge you to get in touch with our transportation specialists at Rochester Limousine to ask about scheduling a one-of-a-kind motorcoach tour through the Upper Peninsula where you can get an up-close look at the breathtaking scenery and attractions that have made the region so famous, including:
Natural Wonders
If there's one thing the Upper Peninsula is known for it's all its natural wonders. From Arch Rock, Castle Rock, Mackinac Island State Park, and Miners Castle Rock, to Tahquamenon Falls State Park, Lake of the Clouds, Porcupine Mountains Wilderness State Park, Kitch-Iti-Kipi, Sugarloaf Mountain, and countless more – the entire Upper Peninsula, from coast to coast, is overflowing with world-class recreation and natural beauty worthy of protection. Not that there aren't plenty of other things to see and do.
Cultural Marvels
The Upper Peninsula is full of extraordinarily unique attractions and cultural oddities. The Lakenenland Sculpture Park, the Mineral Museum of Michigan, Oswald's Bear Ranch, the Original Mackinac Island Butterfly House & Insect World, and the DeYoung Family Zoo, for instance, are just a few of the many culturally unique places there are to see and explore – and that's not even including all the historically significant attractions throughout the Upper Peninsula.
Historical Preserves
From Sand Point Lighthouse, Museum Ship Valley Camp, and the WWII Glider & Military Museum, to the Au Sable Light Station, Downtown Marquette, and Pioneer Park Historical Complex, the Upper Peninsula is bursting with historical pride. No matter what's most important to you, you're bound to find something you love and great people to share your passions and experiences with.
Ready To Go?
The biggest problem most people have properly touring Michigan's Upper Peninsula is simply getting the chance to actually see everything they want to see. With everything so spread out, it makes it that much harder to access everything you want to experience – but not for long. Thanks to our extraordinary motorcoaches at Rochester Limousine you can take a custom summer tour of Michigan's Upper Peninsula in style, and see everything you want to without wasting any time at the places you couldn't care less about. In fact, with enough seating for 50+ people, you can even invite whomever you want to come along for the ride. We'll make sure everyone is picked up on time, and dropped off safely, so you can finally enjoy the worry-free trip to the Upper Peninsula you've been dreaming of! Contact us today by calling 248.289.6665 or by filling out the request a quote form.