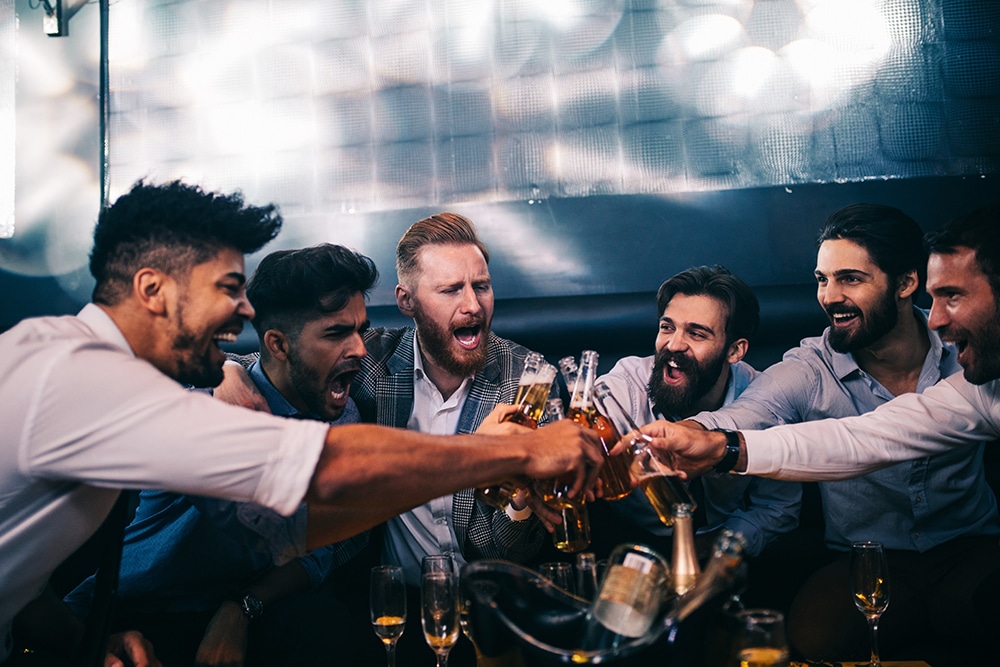 If you best bro is getting married, the occasion definitely calls for more than cheap booze and tawdry entertainment. Sure there will be plenty of room for laughs, and ludicrous fun, but for the most part you all are getting together to celebrate one person's decision to abandon their single life in pursuit of a greater happiness with the person they love most – and that's beautiful. So please, let Rochester Limousine help you plan their celebration. Listed below are some truly inspired party ideas for every different type of bachelor in Detroit!
For The Gentlemen
For groups comprised of men interested in more than just excessive drinking and loud music, refined eateries and charming taverns can be found all over the city that are always ready to set the perfect mood. From luxurious steakhouses, like Marrow, Grey Ghost, El Asador Steakhouse, and The London Chop House, to charming cocktail bars, like the Bad Luck Bar, the Monarch Club, Willis Show Bar, and Sid Gold's Request Room, Detroit is simply full of flavor for every taste.
For The Athletes
If you're looking for a little more excitement out of your bachelor party, perhaps something with a little more adrenaline is a good idea – you know, to really get all those pre-wedding jitters out. For instance, you can catch a game at Comerica Park, Little Caesars Arena, or Ford Field. Or take things a step further and visit the Lexus Velodrome. In Detroit, the sky truly is the limit for exciting entertainment!
For The Lucky
For those who wish to prove their luck, Detroit is full of bachelor-friendly casinos – each with something more exciting to offer than the last. Greektown Casino has gambling, food, and fun; Motor City Casino has entertainment, spas, bars, and more; and MGM Casino has it all and then some – and those are just the first three destinations in Detroit that come to mind.
The Jokesters
If you and your boys really want to spend the evening laughing, a comedy club is always a good way to go. Check out 313 Comedy for weekly shows and events featuring the best local comics from around the city, or combine the best of both worlds and check out McShane's Irish Pub & Whiskey Bar for some strong drinks and even stronger jokes at one of their weekly comedy nights.
For The Club Hoppers
Want to keep things classic instead and visit the best clubs in the city to enjoy fantastic drinks and dancing all night long? Detroit is the perfect place to be. From the TV Lounge, the Annex, and Bleu Detroit, to Exodos Rooftop, the Delux Lounge, and the White House, you're sure to find the perfect club to host your wild and crazy night out!
Just make sure if you want your friend's bachelor party to really be the best night ever you don't forget to reserve your limo or party bus ahead of time at Rochester Limousine! Book your transportation with us by contacting us today by calling 248.289.6665 or by filling out the request a quote form.