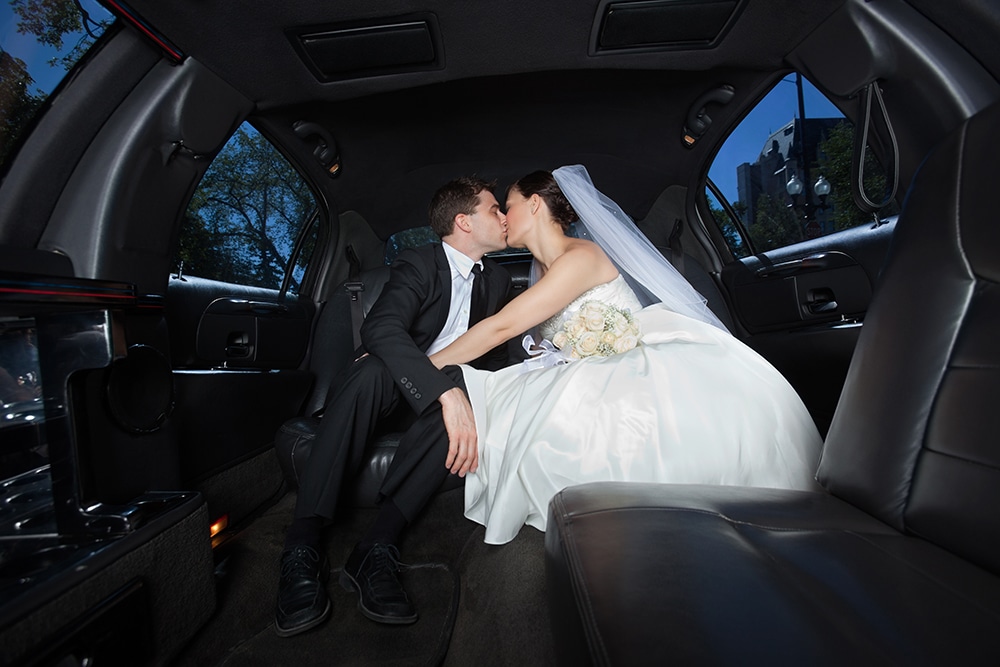 Wedding season is quickly approaching once again, and that means time is running out to book your wedding day transportation before all the available spots are gone! That's why, to help you spring into action, we've compiled a list of reasons why you shouldn't wait any longer to reach out to our wonderful wedding transportation experts at Rochester Limousine!
We've Got The Most Fantastic Fleet In Metro Detroit!
At Rochester Limousine, we offer the newest and hottest luxury party buses, limousines, and more to suit your every need. Whether you have a smaller wedding party and only require one larger vehicle to contain everyone's excitement, or you're aiming to rent out an entire fleet of limos, party buses or motor coaches to give your event just a touch more class, our vehicles at Rochester Limousine have all the extraordinary amenities you need to impress and more!
We've Got A Vast Assortment Of Incredible Luxury Vehicles!
From our newest and most massive 47-passenger land yacht party bus, to our coziest 9-passenger Chrysler 300 limousines, Rochester Limousine has the most incredibly diverse assortment of luxury vehicles around! No matter how many people you need to provide transportation for, or what style vehicle you're interested in taking advantage of, we're confident Rochester Limousine has the perfect vehicle for your perfect wedding day.
We've Got An Amazing Reputation!
Not many transportation companies can claim to be the best, and we won't either, but we will let our amazing reputation speak for itself! Our limousine service and outstanding fleet of luxury vehicles have, after all, been voted the best in all of Metro Detroit more than once; and our reviews are full of satisfied customers who can't get enough of our vehicles' safety, reliability, and comfort!
We've Got Major Savings Just For You!
Best of all, if you are looking to reserve one of our exceptional luxury vehicles for your wedding day, you can take advantage of exclusive savings available only at Rochester Limousine! By booking your wedding transportation at the same time your maid of honor or best man books your bachelor/bachelorette party transportation, you can now enjoy an astounding 10% off! That's 10% less money you need to spend on transportation, and 10% more you can spend making your wedding day even more remarkable!
Rochester Limousine really does think of everything when it comes to helping out clients enjoy the best moments of their lives. From our capable drivers, to our outstanding staff of transportation professionals, we're confident we can definitely contribute to the magic of your special day – but there's only one way to find out. To take advantage of any of our truly extraordinary vehicles, or to learn more about our exclusive wedding day transportation services, we encourage you to get in touch with our luxury transportation specialists at Rochester Limousine today. If you are in the Metro Detroit area and are looking to wedding day transportation, please book with us by contacting us today by calling 248.289.6665 or by filling out the request a quote form.