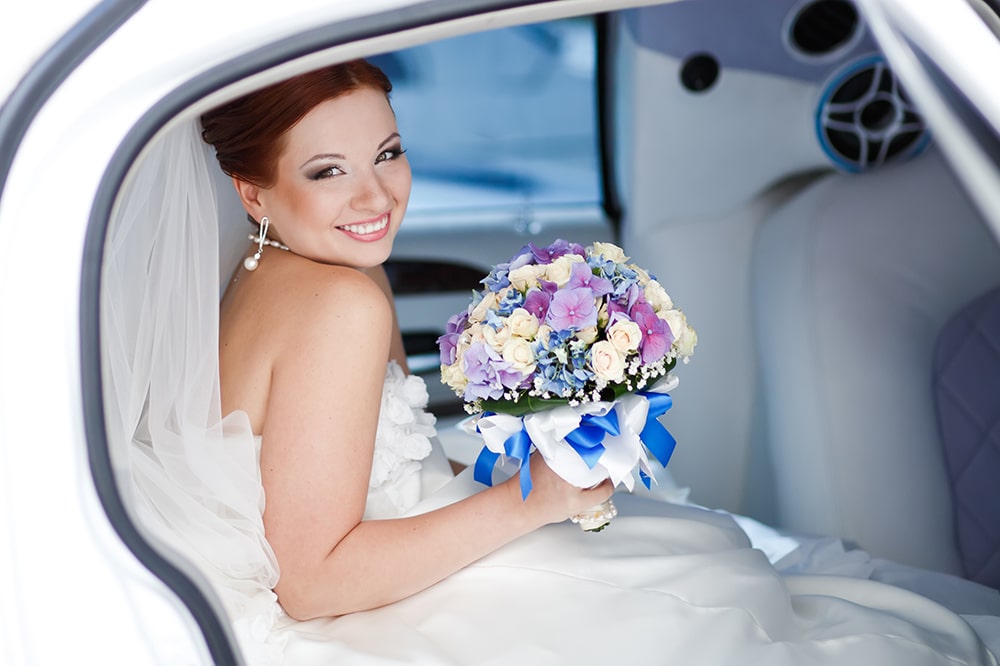 Getting married? Need wedding transportation? First of all, congratulations! We're beyond thrilled you've found the love of your life and are ready to take that next step into your future – your life truly will never be the same! Now, let's talk luxury transport. We know our incredible fleet of elegant limousines and impressive party buses is sure to have the ideal mode of transportation for you. Whether you have a lot of out of town wedding guests you need to chauffeur back and forth, a huge wedding party you need arriving together at your venue at the same time, or you just need a simple, classic limousine for one so that you can arrive in style, we're anxious to help you find the perfect ride and are committed to ensuring you're well past satisfied with our exceptional services.
Check Our Availability: Get a Quote >>
We know how stressful planning a wedding and finalizing every last crucial detail can be, which is why we want you to trust us when we say you can leave your transportation to us. Twice in a row we've been recognized at the number one "Best Limousine Service in Metro Detroit" for having the newest and hottest fleet, and the best day of your life deserve the best transportation. That means, whichever of our impressive vehicles you choose, we assure you we'll do whatever it takes to make sure they're in perfect condition to guarantee the most incredible journey for you and your guests. Our only goal is to make sure you're as overjoyed with our incredible vehicles as you are about celebrating this momentous occasion in your life with everyone you love – and we know we can succeed! From our luxury vehicles' reliability, road safety, and spacious cabins, to their lavishly cozy seating to help you stay relaxed, onboard bars for quenching your nerves, and entertainment systems to distract your racing mind and beating heart, our limousines and party buses have everything you need!
You've already taken the biggest chance in life already by opening up your heart and giving it to the one you love, now it's time to hire us. We may not be able to fill your belly with butterflies quite like your future spouse does, but we promise we'll do everything we can to make you swoon over our luxury vehicles. So check our availability today and start looking at which of our incredible vehicles at Rochester Limousine you want to be there for you on your big day. After all, it will be the very last vehicle you ever ride in as an unmarried person, and the very first vehicle you'll ride off into the sunset in as an officially married couple!
"By booking your wedding transportation at the same time your maid of honor or best man books your bachelor/bachelorette party transportation, you can now enjoy an astounding 10% off!"
If you are in the Metro Detroit area and are looking to reserve transportation for your wedding, please book your transportation with us by contacting us today by calling 248.289.6665 or by filling out the request a quote form.