Why Rent a Limo for Your Wedding Guests?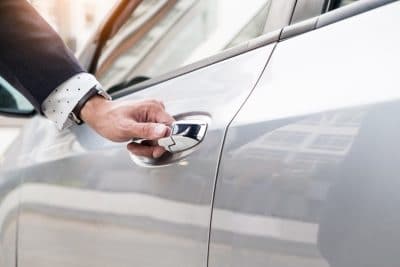 Wedding day preparations can seem like endless lists of planning and meetings with different vendors, venues, and other service providers. While some of this can be a lot of fun, such as the food tastings and wine pairings, some of the other necessary meetings can seem like they take forever to get through. Even though your wedding day is one of the most important days of your life and you should think about every single detail, it's your guests that really make your wedding day something to cherish forever.
Your wedding day guest list will likely be made up of lots of different types of people. While some of these are people you haven't seen in years, others will be your closest friends from grade school. Even though you have many different types of guests, there aren't any that are more or less important than the other – all are necessary to make the experience as special as possible. While your wedding guests themselves may be all equally important, some may deserve a bit of extra attention. For those who will be traveling great distances to make it to your big day, or who may need some extra assistance, rent a wedding limousine to bring them to and from your wedding day festivities. For a few different types of people who may appreciate such a kind gesture, consider the following.
Out of Towners
Traveling for a wedding can be tough work. From making the initial travel plans to getting to the airport on travel day, there are tons of sacrifices your out of town wedding guests must make. To make their wedding journey a little bit more enjoyable and a whole lot more convenient, get a wedding day limousine to bring them from the airport to the hotel and from the hotel to the wedding reception! Without having to rent a car, your out of town wedding guests can focus more on enjoying the events of the day!
Elderly Folks
If you have some older folks who may need a little bit of help getting around on your wedding day, a wedding day limousine can be a great way to make sure they arrive safely and as comfortably as possible. By having a wedding day limousine reserved for them, they won't have to worry about making their own travel arrangements and you won't have to worry about their safety!
Your Parents
If it weren't for your parents you may not have made it to the wedding day! Parents can be a huge help in planning weddings and many times they do most of the heavy lifting. If you can relate to helpful parents of this kind, you can repay the favor by getting them their own limousine for your big day!
These are just a few of the many ways you can use a wedding limousine to make your day even more special for you and your guests. To learn more about getting your own wedding day limousine in Detroit, visit www.rochesterlimos.com today!