What's Going on in Detroit This Fall?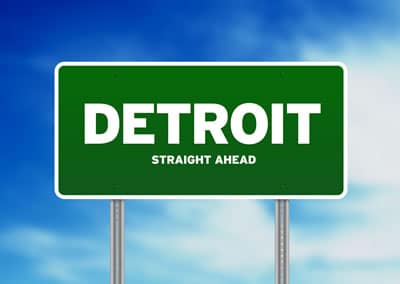 Fall is the perfect season to put on your favorite sweater and get out to explore the city! With winter looming right around the corner, now is the best time to make some plans to get out of the house and into the town! With so much going on in Detroit in the next few months, you and your family or friends are sure to find something you can't wait to experience. From concerts and plays to new restaurants and bars, the city is full of excitement! Even with all that is going on downtown, you can still make your experience even more exciting. With your own party bus or limousine bringing you into and around town for the night, you can see the city on your terms and enjoy your plans to the fullest, without the hassle of driving, parking, or having to limit yourself on your favorite adult beverages.
For some ideas on what you could do when you're out on the town this fall, here are a few upcoming events.
Gabriel Iglesias at The Masonic Temple Theatre
If it's laughs you are looking for, you have come to the right place. On November 11th at 7pm at The Masonic Temple Theatre, Gabriel Iglesias will be taking the stage to keep you laughing all night long. With your own limousine bringing you right to the front entrance, you can explore the city beforehand and try out one of Detroit's many new restaurants, without having to leave early to save time for parking and walking. By having your own luxury limousine with your own driver, you can move at your own pace and get dropped off right at the front doors of the theatre when it's time to go in. When the show is over, just hop back in your limousine and away you go!
Lee Brice at The Fillmore
If you were hoping to do a little bit of dancing, singing, and some beer drinking, maybe seeing Lee Brice live at The Fillmore on November 16th at 7pm is more up your alley. As this is sure to be a great show, don't forget to get your tickets soon! By having your own party bus to bring you downtown for the show, you can get all your friends together and make the evening a special event. Being on a party bus means you'll be able to get the party started on your way downtown, so don't forget a case of your favorite beer!
See Jerry Seinfeld Live
One of the masterminds behind the hit TV show 'Seinfeld' will be coming to Detroit to perform his new stand up routine on November 11th at 10pm at the Fox Theatre. If you are a fan of the show, don't miss this chance to see Jerry live right here in Detroit! With the show being a bit later in the evening, you can take your limousine around town to stop off at a few of Detroit's finest cocktail bars before the show gets started!
Searching for the Best Limo Service In Detroit?
While there are plenty of ways to get downtown for the night, your own limousine or party bus is certainly the best option out there! Turn this fall into a time for celebration with your loved ones. Rent a limo or party bus for the evening and turn any ordinary day into a special event. Rochester Limousine is Detroit's Choice for Limo and Party Bus Service.