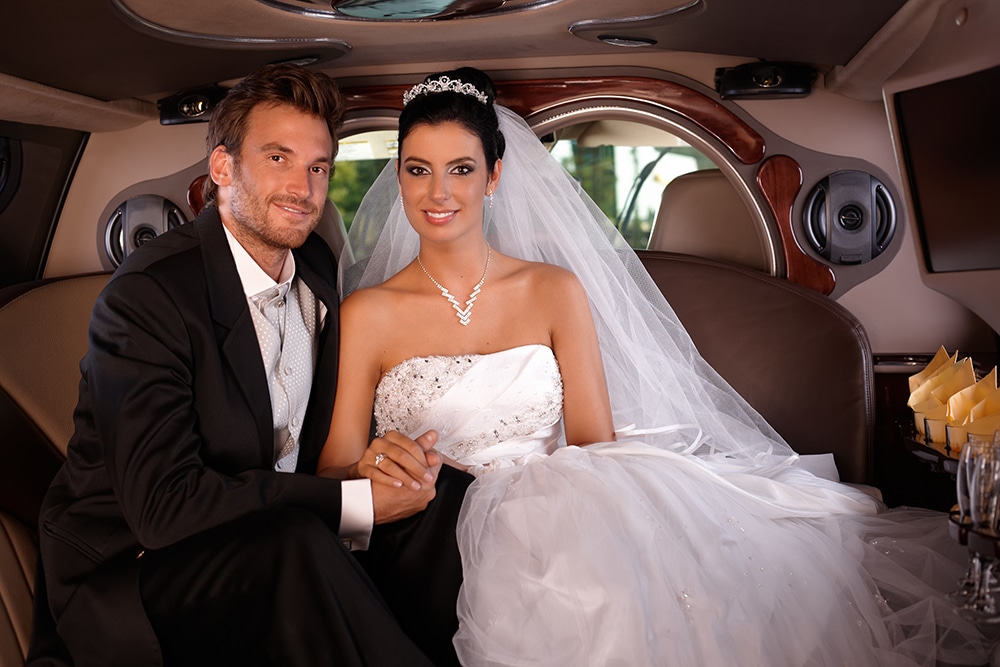 Long after your first steps, your first day of school, and your first crush you, will get the chance to enjoy what most consider to be one of the most important, exciting firsts of your life – your wedding day. It's a day that you'll want to be perfect, for the sake of both you and your many attending guests, and if you can pull it all off, it will be a day you never forget. The only downside is, it also tends to be one of the most complex, stressful events to have to plan for, which means having the right support is key. In terms of wedding transportation, that means trusting us, Rochester Limousine. Our exceptionally diverse fleet of luxury vehicles is known throughout the region for being "The Best in Metro Detroit," offering everything you could possibly need to impress your guests and make your wedding as magical as imaginable, including:
Spacious Accommodations
One of the trickiest concerns brides and grooms often run into is not having enough transportation for everyone. While there are cases where everyone's families live locally, or wedding parties are small, so transportation between venues isn't a big concern, for many couples, out-of-town guests are a reality that must be accounted for. That's why, whether you want everyone to ride together in one of our largest party buses, or you want to reserve a small fleet of limos so that everyone can ride independently, our transportation professionals at Rochester Limousine are always committed to making sure that your transportation is customized to accommodate the unique needs of your special day.
World-Class Amenities
Think you may need some distractions to quench those pre-ceremony jitters? No problem! Our wedding transportation has it all. From our most massive party buses, to our quaintest limousines, each of our luxury vehicles is fully equipped with relaxing lighting, cozy seating, comprehensive entertainment systems, and even onboard bars to guarantee you're fully relaxed and ready for your big day no matter what's on your mind!
Superior Safety & Reliability
The only thing that could ever be more important to us than your entertainment and comfort is your safety – especially since your safety should be the last thing on your mind on a day like your wedding day. That's why, we've made it so that when you trust us to be your wedding transportation provider, you don't even have to think about it. We worry about making sure each of our modern vehicles has every safety feature available, and is in perfect condition for any journey you have planned. We make sure our drivers are where they need to be, on time, so that all you have to do is trust us, show up, and have a good time!
Rochester Limousine simply is wedding transportation at its finest. See for yourself by reserving yours today! If you are in the Metro Detroit area and are looking to reserve transportation for your wedding day, please book your transportation with us by contacting us today by calling 248.289.6665 or by filling out the request a quote form.