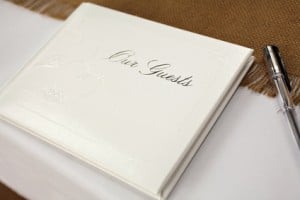 It's inevitable: There will likely be quite a bit of drinking going on at your wedding. If you are having a large (or even semi-large) reception, these events can be a hotbed for intoxication. Whenever this occurs, the task of ensuring all of the guests get home safely will fall on you. If you have any out-of-town guests coming to your wedding, consider hiring Oakland County limo professionals to chauffeur them from place to place.
Here are a few reasons why hiring Oakland County lim0 professionals for your special guests is a great idea:
1. Eliminates The Risk Of a DWI
Anytime there is drinking involved at an event, this is always in the back of everyone's minds. Nobody wants to suffer because of a joyous celebration, so don't let them. The risk of getting pulled over goes up with every drink, so don't leave it to chance. Hiring a limo service like Rochester Limo eliminates this risk entirely. It's like having a designated driver for your entire wedding.
2. Eliminates The Risk Of an Accident
Even worse than legal trouble, the possibility of an accident resulting in an injury or worse is one that no one wants to think about, although it is always there. On average, 27 people die every single day because of drunk driving incidents in America, and over 28 million people admitted to driving under the influence in 2013. That's more than the population of Texas. Don't let your guests contribute to these statistics. Ensure that everyone gets home safely by hiring Oakland County limo experts to do it for you. We won't stop until everyone is home or at their hotels safely, and we pride ourselves on our driver's impeccable records and road etiquette.
3. Allows Everyone To Have a Great Time

On a lighter note, having Oakland County limo pros handle the transportation at your wedding will simply allow everyone to enjoy themselves to the fullest on your big day. From picking everyone up in the morning, to getting them from the ceremony to the reception and finally to the hotel afterwards, we will handle all of the details, leaving you and your guests to live in the moment on this special day of matrimony. It's your wedding day; you will have plenty to be nervous about. Taking transportation off of that list might be exactly what you need in order to lighten the load a bit.
When it comes to weddings, Rochester Limo has you covered. We have been providing wedding limo and transportation services in the Detroit area for years now, and we always ensure that our guests are well looked after. With our custom-tailored stretch limos and party busses that feature fiber optic lighting, leather seats that hold up to 30 people, and our expert service and reputation, we will get you where you need to be on your wedding day. Consider hiring Oakland County limo experts Rochester Limos call today, and let us make this special day even more memorable for you and your guests.