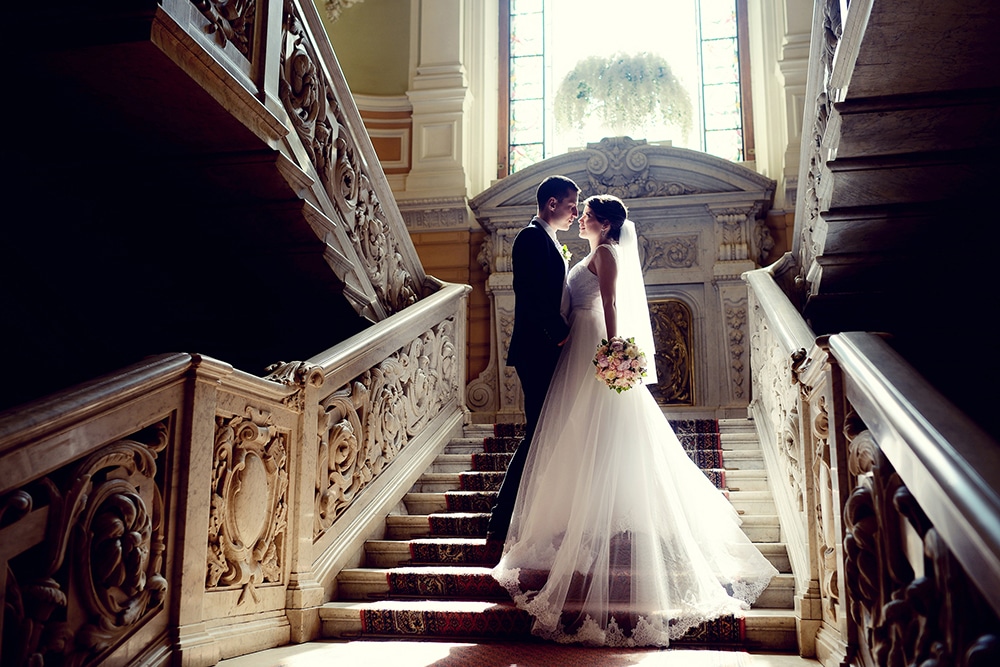 With all of the millions of tiny details you need to consider when successfully planning a wedding, it's easy for transportation to get shoved down to the bottom of your to-do list. After all, the dress, the food, the venue, the invitations, and more, can all really add up and split your focus. However, making sure you have reliable transportation to help you, your wedding party, and your guests arrive at your venue on time is an essential part of making sure your big day is as flawless and memorable as possible. Fortunately, our transportation experts at Rochester Limousine are true professionals, and can make reserving wedding day transportation as easy for you as simply choosing which luxury vehicle you want! In fact, whether you're hoping for a wedding by party bus or a wedding by limousine, we have you covered!
Our party bus rentals and limousines at Rochester Limousine are all part of the newest and hottest fleet in Metro Detroit – and that's not just us saying that! Our fleet of luxury vehicles was officially voted number one in all of Metro Detroit, twice in a row, for pure excellence across the board. Whether you're looking for remarkable reliability and road safety, or incredible comfort and entertainment, you simply won't find better party bus rentals or limousines for your wedding day than ours at Rochester Limousine – no matter what time of year it is. Hosting an elegant ceremony in the spring or fall? Our vast selection of beautiful limousines is sure to catch your eye and impress your passengers. Celebrating your love in the summer? Turn your wedding day into the party of the year with one of our thoughtfully well-equipped party bus rentals. The possibilities for your big day are endless, with our experts at Rochester Limousine on your side. After all, we have more than 20 years of experience helping brides and grooms, just like you, not only get to where they need to be, but also enjoy making lasting memories along the way.
Even if you happen to have the pickiest future in-laws you can imagine, no one can deny the astounding superiority of our fleet of luxury party buses and limousines at Rochester Limousine. If you have found the love of your life and are getting married, reach out to one of our friendly transportation specialists today so that we can help you fall in love with one of our party buses or limousines. Whichever you choose, you are sure to enjoy "A Night to Remember." If you are in the Metro Detroit area and are looking to celebrate a wedding by party bus or by limousine, then please contact us today by calling 248.289.6665 or by filling out the request a quote form.