Why You Need to Rent a Wedding Limousine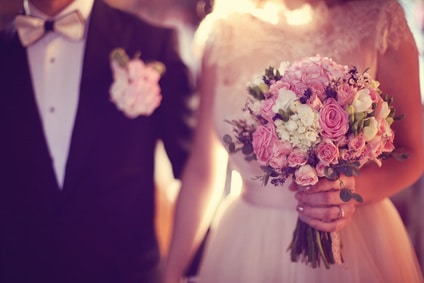 When it comes to your wedding day, there shouldn't be any cutting corners. As this will be one of the most memorable days of your life, you deserve to make sure every detail is planned and just how you want it. While making this happen may be pretty stressful during the planning phases, looking back you will be glad you put forth the extra effort. Lucky for you, there are professionals in many different industries to help take some of the burden off of you. Hiring a Warren wedding limo service can help you ensure you won't have to think twice about transportation on the big day. Here are some of the benefits of renting a limousine for your wedding.
One: Class and Comfort
When you finally make the trip to your wedding destination, don't you want to arrive comfortably? There isn't an easier way to make sure you will have plenty of room and every luxury imagination than with a limousine. A limousine is designed for maximum comfort and luxury – perfect for a group on their way to a wedding. Long leather bench seating and wooden floors can make you and your wedding party feel like the stars of the day that you are.
Two: First Class Service
Professional limousine rental services are some of the most detail oriented transportation professionals in the world. With their years of experience dealing with weddings and all that comes with them, you can be sure you'll be getting top notch service from the day you call to make your reservation to when the big day finally arrives and they roll out your red carpet. If your wedding day isn't an occasion that calls for service like this, then what is?
Three: A Customizable Experience
As limousine rental service companies aim to please, you can fully customize your wedding limousine experience. Everything from the type of champagne in your limo to the outfit your driver is wearing upon arrival can be planned ahead of time to make your experience unforgettable. This will take some planning so don't delay. If you are thinking of getting a limousine for your wedding day, make sure to leave plenty of time for making your reservation.
Four: Stress Relief
You will probably be a little bit stressed out a few hours before your guests start to arrive, and who could blame you? By hiring a limousine to bring you to your wedding destination, you can be sure you won't have to worry about transportation when the big moment is only a few hours away. Just hop in, sit back, and relax with a glass of your favorite champagne as you are chauffeured off to your ceremony in style.
Looking for Warren Wedding Limo Service?
As you can see, renting a limousine for your wedding can help to make the day even more unforgettable. If you want to learn more about how to reserve Warren wedding limo service for the big day, contact Rochester Limousine.
Call Rochester Limousine: 248.289.6665