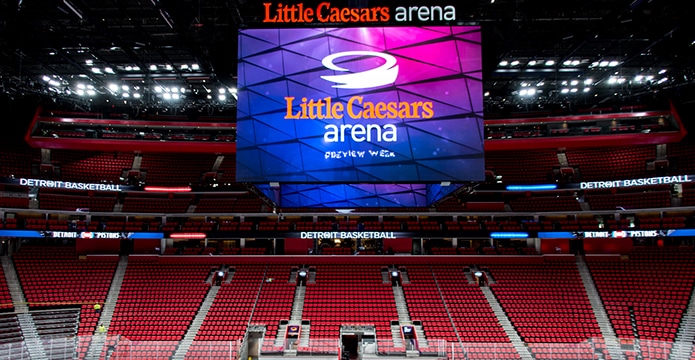 Winter is one of the best and most exciting seasons of the year for everyone living in Metro Detroit. From Thanksgiving, Christmas, and New Years, to Ramadan, Hanukkah, Diwali, and Kwanzaa, people everywhere use this time to celebrate their favorite holidays and come together in love and peace – bringing the city to life in a whole new way. Best of all, if you're looking for a fantastic place to shake loose a bit of your pent-up holiday spirit, Detroit's own Little Caesar's Arena offers an astounding line-up of winter concerts and shows every year that are sure to quench your yearnings for sensational entertainment!
This year, during the month of November, Marvel Universe Live! will be taking over the city of Detroit, offering non-stop family-friendly action ideally suited for any and all self-proclaimed hero's out there. It's sure to be an incredible show unlike anything you've ever experienced before! If you're looking for something a bit edgier, or even a little on the classier side, December's lineup is definitely more your speed – featuring performances by Travis Scott, Lil Wayne, and the renowned Trans-Siberian Orchestra. If you're looking for something more on the enchanted side, you won't want to miss out on the incredible stunts and feats performed by members of Cirque de Soleil Corteo for three magical days only in the second week of January. And of course, world-famous musical guests will return once more in February, starting off right with Cher, Eric Church, and Kelley Clarkson, while March welcomes a number of other famed artists, including Michael Buble, Disturbed, and even KISS! In fact, with so many diverse, yet equally incredible winter shows and concerts to take advantage of this year, the hardest part of all is choosing which one(s) you're going to and how you're going to get there! Thankfully, our professionals at Rochester Limousine have got the latter covered.
If you're interested in attending any of the incredible upcoming concerts this winter at the Little Caesar's Arena, our luxury transportation experts encourage you to take your evening out one step further by taking this moment to reserve one of our exclusive party bus rentals or other luxury vehicles, at Rochester Limousine. Whether you're biggest concern is having enough space onboard to invite others to join in on your fun, or keeping everyone comfortable and entertained until you all arrive at the Little Caesar's Arena, Rochester Limousine has everything one might need to enjoy a truly unforgettable, one-of-a-kind experience. If you are in the Metro Detroit area and are looking for upcoming concerts this winter at the Little Caesar's Arena, then please book your transportation with us by contacting us today by calling 248.289.6665 or by filling out the request a quote form.