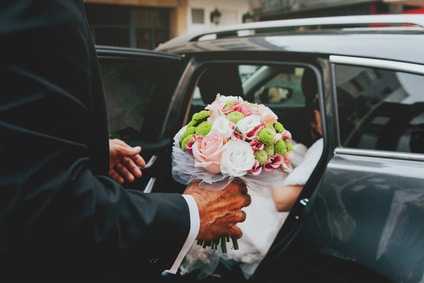 If you already know that you want a limousine for your wedding day, then choosing the right company is probably your toughest decision. What if you choose the wrong company? What if you choose a company that has defective vehicles? What if the company rips you off? There are a multitude of things that must be on your mind. Here are some tips that will help you to choose the best Troy wedding limousine service.
1. Read online reviews
See what others have to say about the service at online review sites. Does the company have a fair number of negative reviews? That's always a bad sign. Does the company have nothing but five-star glowing reviews? That may also be a bad sign, as it could be indicative of manipulation. Look for a company that has a fair number of positive reviews, but looks credible.
2. Visit the company in person
Avoid simply booking and speaking with the limo company all over the phone or online. It is best to visit the company in person to meet the staff and get a feel for how professional the company is and how they accommodate you. Visiting the company in person will give you the best idea for the level of customer service they provide and whether or not you should hire them.
3. Check out the fleet
When you visit the limo company in person, be sure to ask to inspect the vehicles and to sit inside of them. Photos are not going to give you accurate impressions and it is only through your eyes and experience that you can base your decision off of to hire the company. Make sure the limos are clean and new on the outside, with a clean and blemish-free interior.
4. Get everything in writing
Finally, get everything in writing when you're ready to book a limo because you don't want any nasty surprises or extra charges. If the booking fee is all-inclusive then make sure that's included in the contract. Make sure you understand the contract and don't be afraid to ask questions. If the limo company doesn't want to sign a contract or is unclear about something, then consider booking elsewhere.
Reserve Your Troy Wedding Limo Service Today
We know choosing a limo service can be difficult and stressful. But if you follow this advice, it will help you to be more confident that your company choice is the right one.
At Rochester Limousine, we are a reputable limo service for weddings in Troy and all around Detroit, and we're happy to give you with the highest quality limo service in the area. Give us a call today and ask us how we can help ensure your wedding is as special as it can possibly be.
Call Rochester Limousine: 248.289.6665