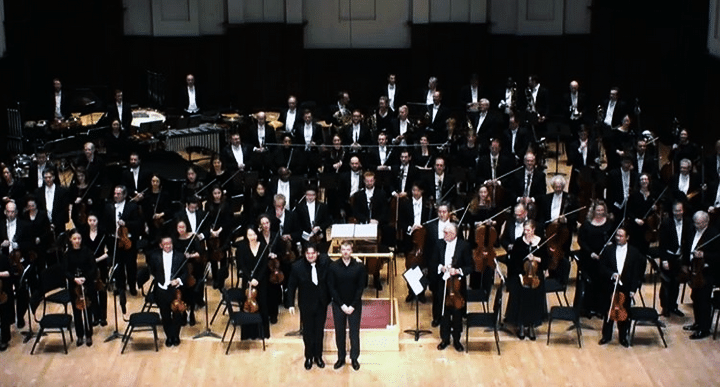 It's easy to get swept up and lost in all the holiday cheer and festivities going on all over the world this time of year, but, like our fleet of luxury vehicles at Rochester Limousine, things in Detroit are always on a whole other level! The Detroit Symphony Orchestra goes all out every year when it comes to celebrating incredible shows and events, but this year, 'tis the season for the Detroit Symphony Orchestra's biggest and most extraordinary line-up of performances to date!
In early November, enjoy one last chance to experience Dominique Morisseau's latest masterpiece, Pipeline, as well as any of the many other once-in-a-lifetime opportunities and events available for a limited time only, like Cirque de la Symphonie or professional dance lessons at this year's Salsa Dance Party! November's lineup will finish out strong with America's Thanksgiving Parade followed by a few other festive performances to wrap things up, including a one-night-only chance to see the Vienna Boys Choir live! December, however, is when things will really get kicked up a notch. Starting off right with DSYO Nutcracker and a massive 46th Annual Noel Night bash, you'll really be able to let your holiday spirit take over. Seasonal celebrations will continue to escalate throughout the month with numerous other holiday-inspired performances, like Cyrus Chestnut's soulful take on A Charlie Brown Christmas, Raymond Briggs' The Snowman brought to life, and even orchestra-accompanied screenings of your favorite holiday films! You can also take part in Metro Detroit tradition and enjoy an evening of your favorite Christmas carols and tunes at the annual Once Upon A December Eve event before finally culminating your Christmas season by attending the exclusive three-day-only Home for the Holidays spectacular – featuring Santa Clause himself! If you're not totally partied out by then, you'll defiantly want to carry those good vibes with you into next year by showing up for the New Year's Eve Concert Bash, where you can enjoy live music, food, and fun all night long!
Just make sure if you want to party hard this holiday season, you consider taking a page from Detroit's book and really going above and beyond. If you need an idea of how, Rochester Limousine offers stunning luxury limousines and party bus rentals that are sure to liven things up as well as keep you and any attending guests safe and sound on the road – and you can't get much more spectacular than that! Enjoy a truly unforgettable holiday season this year with the Detroit Symphony Orchestra by reserving your luxury transportation through Rochester Limousine today! If you are in the Metro Detroit area and are looking for a party bus to attend a Detroit Symphony Orchestra concert, then please book your transportation with us by contacting us today by calling 248.289.6665 or by filling out the request a quote form.