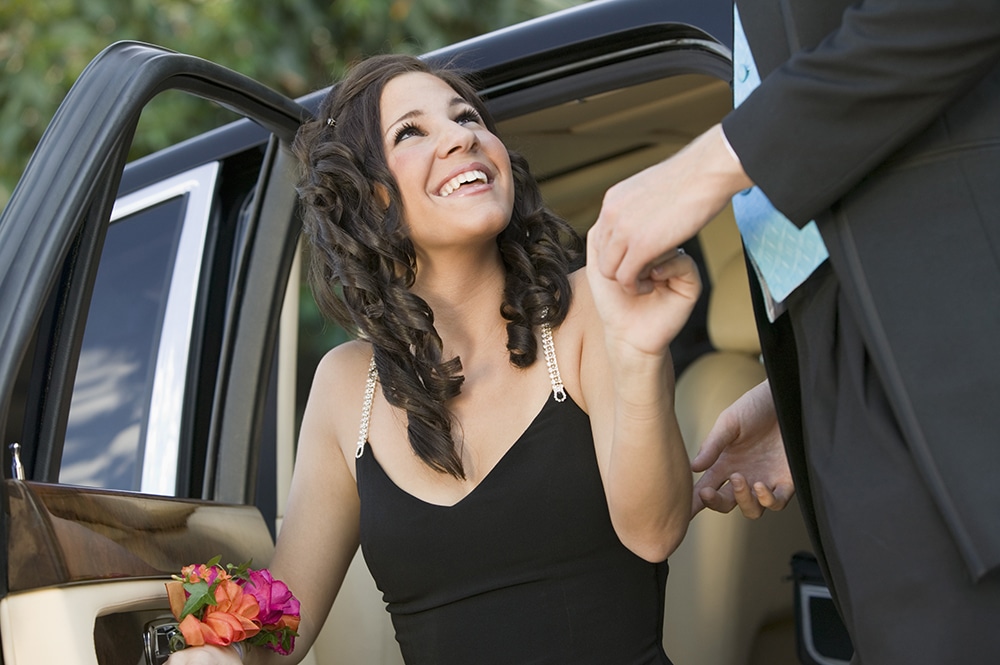 Prom can be a very exiting time of the year filled with all kinds of possibilities for romance and great memories that will last a lifetime, but when it comes to preparing for the big night, you might be surprised to realize that booking your prom limousine is harder than just calling up and putting in your request. You have to know what you want and need before you can proceed, so to help you out: here are some tips for booking your prom limousine.
Plan Your Trip
Once you get into the limo, it's not as easy to just spontaneously change up your route or destinations as you might think. Be respectful of your driver and the company by planning a detailed route of your journey for prom night long before the big night arrives. Are you going straight from your home to the venue, or are you stopping by to pick up your friends first? Are you planning to take your limo out to grab some food after prom, or is everyone going straight home? Planning these things out will allow your driver to be prepared and know ahead of time where they need to take you, resulting in you being more relaxed and able to focus on having fun.
Value Over Price
All limousines are not created equal and you get what you pay for, so don't waste your money if it's not what you really want. If you are putting all your effort and savings into a luxury limousine for your special prom night, always consider your needs and budget to make sure you are looking at limousines that meet your expectations. The company you rent from, the age of the vehicle, the number of amenities that are included, and more will all affect the price in various ways. The way to make sure you know what you are getting is to go and find out. Save yourself the time, money, and headache by not jumping at the first cheap limo you can find, and instead spend some time looking at photos, reading reviews, and making sure that when you choose that "perfect" limo, it is up to your standards before you make any final decisions.
Go Up a Size
Limousines are notorious for their spacious legroom and comfortable accommodations, however, limos are also often packed full of all kinds of fun features and amenities that can effectively improve your experience while simultaneously taking up a little bit of space. It's important to know that when a limo advertises as able to hold so many people, that it does not mean that all of those people can be up jumping around and acting wild. If you want to let loose and jam out in your limo with your friends before and after prom, make sure you try to see about going up a size to ensure that everyone has enough elbow room.
Book Way in Advance
Finally, the number one most important tip for booking your prom limousine is to book early. Some popular locations will recommend that you book as far as a year in advance, but so long as you remember that every other person going to prom will also be trying to snag a limo, you should be fine. Just don't wait too long or all the best limos will be booked and you'll have to pick from whatever is left. If you are in the Metro Detroit area and are looking to book a prom limousine, then please contact us today by calling 248.289.6665 or by filling out the request a quote form.