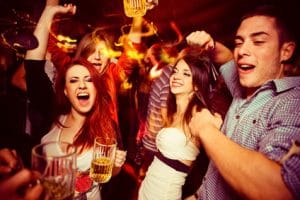 If you're planning a big night out, you will want to make it memorable. Whatever the occasion may be – wedding, bachelor party, or just a night on the town – you want to be able to look back on the evening and say "That was awesome!". The best way to ensure you have an amazing time at your event is with a Auburn Hills limo rental. Limousines instantly add a sense of class to any event while making things fun for the whole group.
If you have never rented a limo before, we can guarantee that you won't regret renting one after the first time. That being said, there are still some things that are unclear about limo rental for most people.
Here are some things to remember when renting your Auburn Hills limo.
Book Early
If you are planning a wedding, prom, or graduation party, you will absolutely want to book your limousine early. The booking of the limos and town cars should be built into any planning process just so that there's no chance of missing out. By waiting until the last minute to book a limousine you are rolling the dice on availability. With it being summer, wedding season will be eating up a lot of the limo availability on weekends, so be sure to call well in advance of your event in order to book the Auburn Hills limo of your choice.
Know Your Numbers
One common thing that happens when a group rents a Auburn Hills limo for a future event is that the number of people riding changes. Many times, the limo arrives and the numbers are far off from what the company was told they'd be. Two things can happen here: there's 5 people for a 30-person party bus; and there's 25 people for a 16-person limousine. It's always better to have a good handle on numbers and know what kind of event you're booking the limo for. If you have a bachelorette party heading out, you might want a 30-person party bus. For a small double date, a small limo or town car will do. Knowing how many people are going will help you in the long run when booking a limousine.
Be Courteous i
When taking a limo out for the evening, it's common to enjoy a few beverages while on board. Some people can't handle their liquor as well as others, and sometimes people become not-so-nice. If you're booking an Auburn Hills limo and you think this may happen, please let your friends know that they should be nice to the driver and to the vehicle. The last thing you want is for the driver to cut your evening short due to one immature friend. Make sure everyone has a good time but that they are polite as well. It's also important to mention that whoever books the limo will be charged for any damage that is done, which includes cleaning up drink spills, food, and throw up.
If you have a future event that you'd love to rent an Auburn Hills limo for, remember these tips and you'll be sure to get the vehicle you want and enjoy the event so much more. Contact Rochester Limousine to book your limo today.