The Marriage Mobile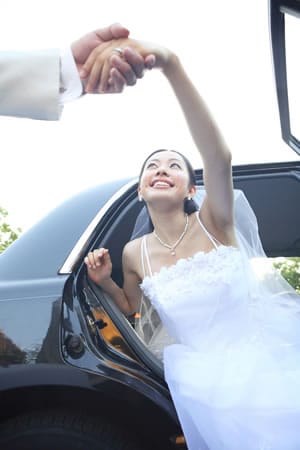 Planning a wedding is hard work. It seems like there is never a shortage of people to talk to, places to see, and things to figure out. While some of the wedding planning "to-dos" can be pretty fun (cake tasting, anyone?), some are little bit duller. To help you get through even the toughest moments and decisions, it's best to have a small team behind you to make it through the process. While these can be people such as siblings, close friends, or parents, having some professionals involved can also be a great way to make sure everything is in order before the big day arrives.
When it comes to finding professionals to work with to make your wedding day a success, there are a variety of service providers to choose from. From wedding planners who help you through all the steps from A-Z, to professional caterers who focus just on the edible sections of the day and everyone in between, it's usually a good idea to get some professional advice! The same holds true when it comes to your wedding day transportation. By working with a professional Metro Detroit wedding limousine and party bus company, you can make sure to have the people behind the wheel who do it best. With your own limousine or party bus rented out for the day, you'll be able to enjoy these benefits on your big day!
Worry Free Transportation
Once you make your reservation and fill your driver in on the scheduled pick-ups and drop offs throughout the day, you can shift your focus back onto the rest of the day. With a professional chauffeur behind the wheel of your party bus or limo, you can rest assured that things will go according to plan! While there are other transportation options for your wedding day, none can offer this level of worry free transportation throughout on your wedding.
Flexibility
While you will probably have most of your plans pre-determined before the big day arrives, don't worry if you think you may have some last minute changes. Your limo driver will be there to serve you and your bridal party, and you can make as many alterations to the plan as you would like so long as they are communicated to the driver timely. With this in mind, it's easy to stop off at your favorite spot for some photos if you find yourself having a few more minutes than you may have originally thought!
An Unforgettable Experience
Your wedding day will be one of the days in your life that you cherish forever. By having your bridal party all together on the bus or limo can also make some of the memories you make on the bus some of the hardest to forget! With the time you spend in the bus considered to be your only "downtime" for the day, make the most of it by having everyone in one place and getting the party started as soon as you can!
Detroit's Choice for Luxury Wedding Limousine and Party Bus Service
Having your own wedding limousine or party bus can make your wedding day even more unforgettable!  Give Rochester Limousine a call today at 248.289.6665.  Or, request a free quote for a wedding limo or party bus rental.