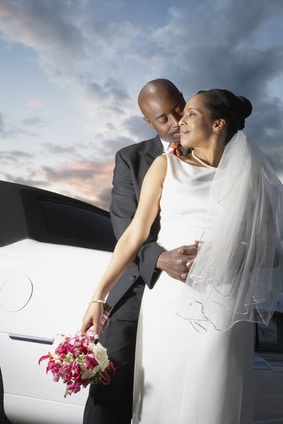 Planning your wedding, or someone else's for that matter, can be one of the most rewarding experiences of your life. As rewarding as it can be, it can also bring a ton of stress. When planning a wedding, transportation can easily get overlooked as being something that can be done last minute. However, if you are thinking of renting a Sterling Heights wedding limo, it is very important to plan ahead. When planning your limousine arrangements, make sure you have considered the following crucial details that will help your wedding limousine service provider give you the best experience you could ask for.
1. Get a Headcount
One of the most important things to figure out when making a limousine reservation is the size of your group. As there are many different limo options to choose from, this will help you to really narrow down what you're looking for. Many people opt to only include the wedding party in the limo, but that is totally up to you. Just make sure to figure it out ahead of time to make sure everyone will fit!
2. Timeframe for the Big Day
After you have figured out how many people you will need to fit into your luxury wedding limo and have probably narrowed it down to a few different vehicles, it is time to map out the schedule for the day. Although your limo driver will be able to accommodate any necessary changes you need to make as the day gets closer, it is usually helpful to have a rough idea of when you need to get to where you're going. Planning the pickup location ahead of time will also allow all the necessary wedding guests to arrange to be there on time. You want your notoriously late bridesmaid to be there on time? Tell them a half an hour earlier with 6-weeks notice – if that won't help then nothing can!
3. The Finer Details
Professional limousine services are very detail-oriented. Because of this, they can help you to make any dream you have for your limo experience a reality. With some planning ahead of time, you can have all your favorite refreshments ready to go with your perfect pre-wedding playlist on queue. If there is anything else you'd like to experience on your wedding limo excursion, it is usually best to figure it out ahead of time to avoid any issues. Want to stop off and get a photo at the beach before? No problem, just try to plan for that ahead of time!
Book Your Sterling Heights Wedding Limo With Rochester Limousine
Like anything else that goes into planning a wedding, making your wedding limousine rental arrangements can be overwhelming at first. Contact our reservation specialists today to see how we can help.  We know how to help you craft a plan that's right for you and your big day!
If you need  Sterling Heights wedding limo service or need transportation to any events in Metro Detroit, call Rochester Limousine at: 248.289.6665.