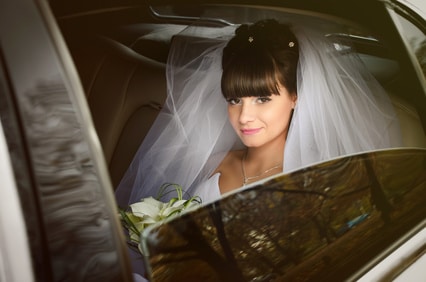 Your wedding day is a day you may have dreamed about for years. Many people fantasize about the setting, decorations, and even the dessert years before they even meet that special someone. Even if you can't relate to the aforementioned statement, you will definitely remember your wedding day for years and years to come. If you are already in the process of planning your wedding, you already know that these fond memories come at a price of much planning and determination. Wedding plans can be extremely overwhelming, especially if you have to rely on yourself and close family members to do most of the heavy lifting. Lucky for you, there are professionals in every wedding industry more than willing to help you make your dream wedding come true. When it comes to the topic of transportation on your wedding day, this is especially true. A Sterling Heights limo service can help you make transportation a breeze on your wedding day and take any anxiety out of the situation. For those of you who haven't considered a wedding limousine for your big day, these are just a few reasons to give it a closer look.
1. All Transportation Will Be Taken Care of
When you reserve Sterling Heights limo service for your wedding day, you won't have to worry about how you will get from point A to point B, or from point B to point C. With some planning ahead of time, you can arrange for your limo to be waiting for you with the best route to your next destination already figured out and ready to go. Without having to worry about any of the transportation, you will be able to focus on the bigger tasks at hand – like getting married!
2. You Will Be Riding in Style
Many people save limousine rides for the more memorable moments in life. Having a limousine for your wedding day can guarantee you the comfort and space you need and the style you crave. There isn't a feeling quite like riding in a stretch limo with all your closest friends as you cruise the streets on your way to your own wedding celebration.
3. Your Limo, Your Way
With having your own wedding limo rented out for the day comes some other options and perks only limousines can provide. With some planning ahead of time, you can arrange for special snacks and drinks to be waiting for you in the limousine or you can request to have a red carpet rolled out for you to lead you into the wedding venue. Whatever your wedding limo fantasy may be, make sure to work with your professional limousine rental company ahead of time to make it happen!
Reserve Sterling Heights Limo Service for Your Wedding
To see the vehicles available for Sterling Heights limo service, visit Rochester Limousine today. We have years of experience in the wedding industry and are eager to answer any questions you may have!
Call Rochester Limousine: 248.289.6665