Show Up to Your Spring Wedding in Style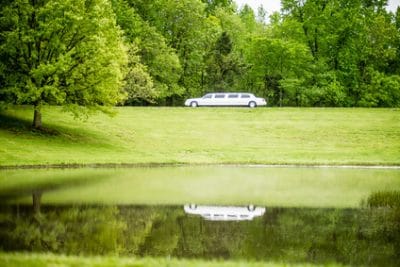 For those of us here in southeast Michigan, the thought of springtime could not be more exciting. If you have a wedding coming up in the next few months, you may be even more excited than the rest of us! With the warmer temperatures on their way and sure to arrive before we know it, now is the perfect time to finish off your wedding planning to make sure you have the best wedding possible!
If you have procrastinated a bit on some aspects of your wedding, don't worry! As you certainly aren't the first person to procrastinate a bit on your wedding and definitely won't be the last, there are plenty of wedding professionals available to help you make it the wedding of your dreams! If you are still looking for a great transportation option on your wedding day, look no further than a wedding limo. By having a wedding limousine to bring you and your bridal party around for the day, you can stop worrying about how you will get around and finish up planning all the finishing touches of your big day! If you aren't familiar with all the benefits a wedding limousine can provide, here are just a few.
Plenty of Space
If space is a worry of yours, worry no more! By choosing the perfect wedding limousine for your group, you can make sure that everyone on board has plenty of room to move around and relax a bit as you make your way from place to place throughout your busy wedding day. Working with a professional metro Detroit wedding limousine company will guarantee you have plenty of size options to choose from to pick just the right limo for you and your crew!
Comfort
The last thing you want to be on your wedding day is uncomfortable. While that may be hard to avoid when you are talking to your parent's friends who you haven't seen in 20 years, it certainly can be avoided when it comes to your wedding day transportation! With your own wedding limousine rented out for the day by a metro Detroit limo company, you can count on having the ultimate in comfort as you cruise through the metro Detroit streets from photos, to the wedding itself, to the reception! No other wedding day transportation options offer this level of comfort!
Reliability
Aside from uncomfortable on your wedding day, you also definitely don't want to be late! When you are working with a professional metro Detroit wedding limousine rental company, you can rest assured that you are working with professionals in the industry who know what it takes to get you where you need to be. Just make your wedding day reservations, and wait for your professionally trained limo driver to show up on the big day!
These are just a few of the many reasons to get a wedding limousine for your Spring wedding. To learn more or to make your reservation, visit www.rochesterlimos.com today!