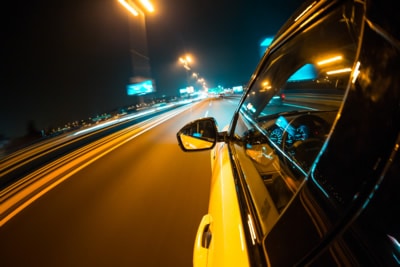 The cold is here in Michigan and so is the snow. It seems like every year winter takes its time and once it is here, it seems like it'll never fade away. Instead of staying inside waiting for the seasons to change, why not get out and enjoy all that downtown Detroit has to offer? With so much going on this holiday season and beyond, now is a great time to head downtown and see all the progress that has taken place in downtown Detroit.
If going downtown sounds like a pretty big production, have no fear. With a Shelby Twp limo or party bus, you can make it as simple and fun as you could ever imagine. A party bus or limousine will allow you to truly enjoy the night and see the city like you have never seen it before. If you haven't considered the possibility of taking your own limousine or party bus into the city for the evening, you are in for a treat. Here are just a few of the benefits to having your own chauffeur for the night!
1. A No Worries Kind of Night
Many people love the idea of heading downtown for the evening to see a show or to check out one of the awesome new bars or restaurants, but have a few concerns holding them back. For starters, the sheer act of driving downtown can be somewhat tiresome depending on where you're coming from. When you have someone else taking care of the driving for the night, you'll be free to do as you please. Whether that means having a few drinks or taking in the sights is up to you!
2. Riding into the City in Style
With Shelby Twp limo service, you'll feel like the star of the night even if there isn't anything to celebrate. Whether you are heading to a new restaurant, to the club, or to a play, everyone will be wondering who is getting out of the limo! When your ride downtown has you feeling like a celebrity, you never know where the night could take you!
3. An Experience Catered to You
While it will take a little bit more planning up front, you have the opportunity to make your limousine or party bus experience uniquely your own. With some preparation ahead of time, you could be enjoying your favorite cocktails with some hors d'oeuvres as you cruise into the city. If you want to have some special songs to get you in the mood for the evening, make sure to make a playlist as you can opt to have a limousine with phone/iPod plug in capabilities. While it may be a little bit more effort on your end, a little bit of planning can go a long way to making your night a success.
Reserve Shelby Twp Limo Service
To learn more about Shelby Twp limo service, contact Rochester Limousine today at: 248.289.6665