See Some Detroit Sport in Style This Spring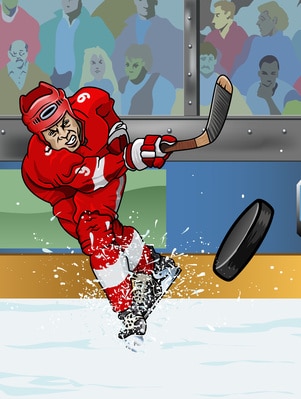 The weather is starting to change in metro Detroit and it's easy to tell spring is right around the corner. If you need more hints than the temperatures outside, just check out the spring sporting events schedules for all of Detroit's greatest sports teams! By getting out of the house and downtown to Detroit to see some great sporting events, you can get excited about the upcoming seasons to come and get re-acquainted with the great city of Detroit! If you haven't been downtown in a while, now is the perfect time to see the brand new Little Caesars Arena!
If you are worried about how you will get into the city and around town once you get there, make a party bus reservation with a top-rated metro Detroit limo and party bus rental company! With a luxurious party bus bringing you around town for the night, you really will have nothing to worry about as you enjoy watching your favorite Detroit sports teams take on opponents from around the country. For a few great games coming up this spring, check out the following events you can see at the Little Caesars Arena!
The Detroit Pistons vs. The Chicago Bulls on March 24th
If you have been looking to see some basketball in your favorite city, look no further than this March! With a ton of great games going on right downtown, it may be hard to pick the one you want to see most! For a great game that is sure to help you break up the week, check out the Pistons and Bulls game on March 24th. With your own party bus rented out for the game, you won't have to worry about finding parking once you get downtown, so you can just sit back and relax as soon as you get on board!
The Detroit Red Wings vs. The Philadelphia Flyers on March 20th
Looking to get your fix of hockey right here in Hockeytown? This spring would be the perfect time to do so! With plenty of exciting games coming to Detroit, we have picked a couple that you don't want to miss. On Tuesday March 20th at 5:30pm, you can head to the Little Caesars Arena and see the Red Wings take on the Flyers. By having your own party bus rented our ahead of time, you can plan on staying downtown after the game without having to worry about finding a ride!
The Pittsburgh Penguins vs. The Detroit Red Wings on March 27th
Wanted to see more hockey this spring and the Flyers game just wasn't enough? Get some tickets to the Penguins and Red Wings game on March 27th with your own party bus! Thinking of getting a big group together? No problem! Just make sure you pick the right party bus size for you and your whole group!
These are just a few of the many upcoming sporting events going on in Detroit this March. For more and to learn about how to book your own party bus, visit www.rochesterlimos.com today!