Why You Need to Book your Wedding Limo Early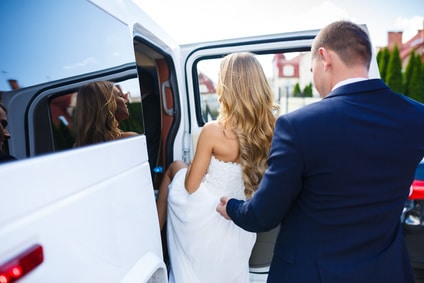 If you are in the process of planning your wedding, you understand the importance of being organized. There are so many things that need to be done before the big day that it literally takes an army to ensure they're all finished in time. There are flowers to be arranged, caterers to be booked, and a venue to be locked in place. It can be a chaotic time for those who are handling the wedding plans.
One thing that also needs to be taken care of is the reserving limo service. Booking a limo is an important step since it's probably what you would like to be taking you away from the ceremony upon its completion. Far too often, however, the limo booking gets overlooked and is sometimes made too late. Booking the limo early is important for wedding plans, and here are a few reasons why.
Limousine Selection 
Booking your limo as early as possible means you'll be able to get exactly the limo you want for the day of your wedding. If you leave it too late, you will have a much smaller selection from which to choose. If you are hoping to have a stretch white limousine ready to drive you away, then be sure to book early. Otherwise, you could be stuck with something that doesn't fit your plan.
Get the Best Priced Wedding Limo
One very good reason to book your limo early is to avoid any price jumps. Rochester Limousine is able to help you out with your limo needs in any case, but there may be a jump in price if you are booking at the last minute. Since you'll be working within a budget, you'll definitely want to keep your transportation costs within your budgetary means. By booking your wedding limo early, you'll be able to take advantage of some better price points that will surely help you stay on budget.
Limousine Availability
When you're booking your wedding limo, it's not just the vehicle you're booking. You're also booking the limo for a certain date and time. More than likely, your wedding will not be the only one that's occurring that day – and maybe even at that time. If you book your limo too late, there's a chance that you won't be able to get a limo on that day or maybe for that time slot. By booking well in advance of the ceremony, you can be certain that you will have exactly the limo you want parked in front of the chapel.
Reserve Your Royal Oak Wedding Limo Service Now
Rochester Limousine is here if you want to book your limo Royal Oak wedding limo service early. We are able to work with you to see just what fits your budget and your time frame. Call us today so we can get started!
Call: 248.289.6665