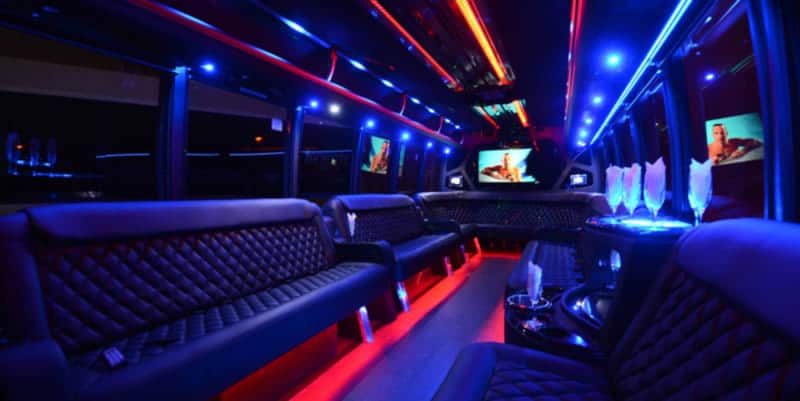 A bachelorette or bachelor party is one of the most memorable (hopefully!) nights of a groom or bride-to-be's life. It can require quite a bit of planning as there are tons of options available to people looking to get all their partying out of their system before committing to marriage. If you are helping out with the planning or doing it all yourself, it can seem like a ton of work must be done ahead of time to make sure the night goes as smooth as possible. While it can be true that a bachelorette or bachelor party CAN take a ton of planning work, it doesn't have to. When you decide to rent out your group's own party bus for the evening, much of the night can be played by ear as the night progresses. Renting out a Royal Oak party bus for your next bachelorette or bachelor party has tons of benefits over more traditional options, but here are just a few.
1. A BYOB Party Bus
You are allowed to have alcohol on party buses so the fun doesn't have to stop when you get on the road – it just begins! With BYOB options for party bus rentals, you can make sure you never run out of drinks while on the bus and you will be sure that the groom or bride-to-be will be sipping on their favorite beverage as you move from place to place. With music playing, lights shining, and even dance poles available, you may realize that you don't even need to go anywhere; you have all you need for a night of fun on the bus!
2. Freedom of the Open Road
One of the major draws to party buses is the flexibility they can provide. Typically, when you have a bachelorette or bachelor party, you have to plan ahead of time the club or bar strip where you'll be spending your evening. With a party bus, you are free to move around town as you see fit when the night finally arrives! While your party bus chauffeur will be happy to take you from bar to bar or club to club, you can also just tour your own city for the night and enjoy the company of the others on the bus!
3. Making a Scene
If you do decide to head to your favorite bar or dance spot, you won't have to worry about going unnoticed when you arrive in a luxurious Royal Oak party bus. When your party bus pulls up to the front of the bar or club, people will be wondering who's inside! If you really want to turn heads once you arrive, have your driver roll out the red carpet to lead you right to the front of the club line! If you want to be more low profile, you can also have the driver drop you off around the block, but where's the fun in that?!
Reserve your Royal Oak Party Bus Today
A party bus provides a unique option for your bachelor or bachelorette party. To get in touch with the best Royal Oak party bus rental company, contact Rochester Limousine today to see the available luxury party buses!
Call Rochester Limousine:248.289.6665