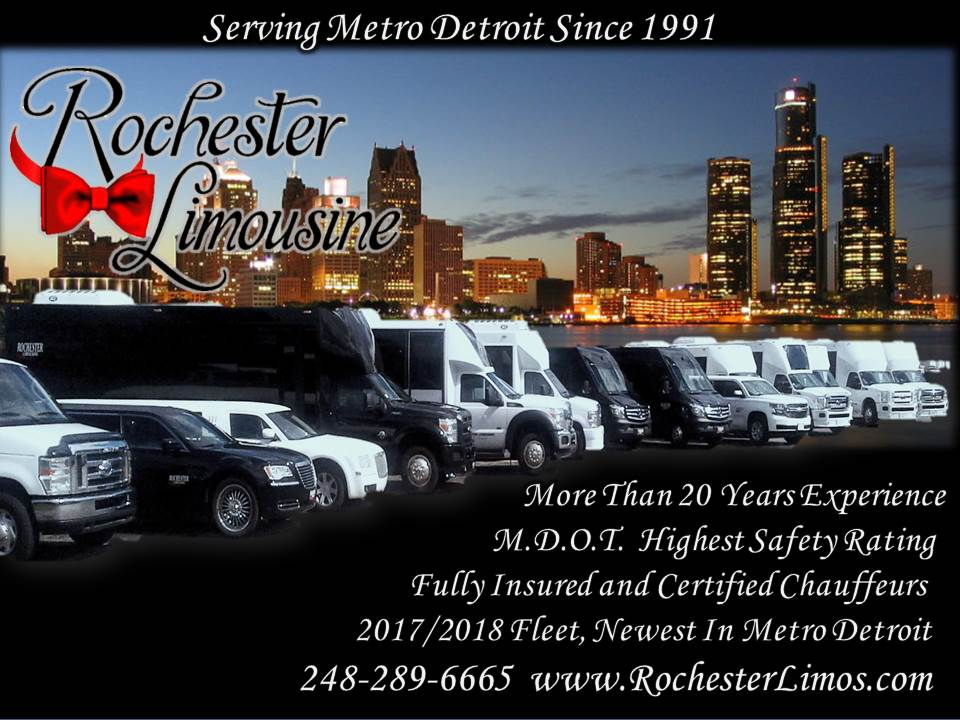 There are many reasons as to why you should always make Rochester Limousine your number one choice when it comes to luxury transportation. Our customer service is exceptional, our luxury vehicles are always impeccably clean and reliable, and it is just plain old fun to ride around in a massive limousine or party bus rental. However, the best part of all is that Rochester Limousine offers up the newest fleet in all of Metro Detroit. New vehicles mean more space for you and all your guests, upgraded entertainment features, and pristine seating for you and your guests to enjoy.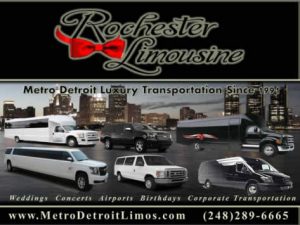 One of the greatest things about Rochester Limousine is that our new fleet of luxury vehicles effectively addresses all the biggest travel complaints. With seating for up to 45 people, you never have to worry about reserving multiple vehicles, and can instead focus on enjoying traveling together as a group; this is also great for keeping little ones and elderly people safe because everyone is all in one place. Another travel complaint is extreme boredom that only emphasizes your lack of mobility and overall discomfort. Luckily, Rochester Limousine's newest fleet of spacious luxury vehicles is able to kill two birds with one stone. Our largest party bus rentals feature massive dance floors perfect for getting wild or busting a move, but even our smallest luxury vehicles offer enough space to stretch out while on the road. Of course, all of our luxury vehicles come equipped with state-of-the-art sound systems, flat screen televisions, and so much more to ensure optimal satisfaction. In fact, traveling, or even just sitting in traffic, has never been more fun.
If you are looking for ideal transportation to help you get to a party, concert, or other meaningful event; you deserve to have the freedom to choose from the newest fleet in all of Metro Detroit. Fortunately for you, only Rochester Limousine offers up the newest fleet of incredible limos, party bus rentals, sedans, and more in all of Metro Detroit. Whether you are simply hoping to make an ordinary evening extraordinary, or you have ulterior motives to impress someone in particular, Rochester Limousine can help you with whatever you need. Your satisfaction is our number one priority at Rochester Limousine. Whatever we can do for you to make your experience with us spectacular, you just let us know. Choose Rochester Limousine today to learn about all the luxury vehicles in the newest fleet in all of Metro Detroit, and how our talented transportation experts can help you choose one that is right for you. If you are in the Metro Detroit area and are looking for the newest fleet of party buses and limos in all of Metro Detroit, then please contact us today by calling 248.289.6665 or by filling out the request a quote form.