How to Ride Around Detroit in Style This Summer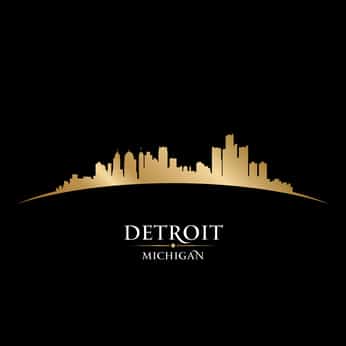 Spring and summer are finally here which means it's finally safe to come out of the comforts of your living room and explore the city! Detroit is a summer city so there is no better time to make your plans to get out and see the city than now. By making some plans of where to go and what to do ahead of time, you will be able to look forward to the big night out on the town for days in advance.
It has never been easier to find somewhere in Detroit to hang out with your friends while sampling some of the best food and drinks the city has to offer. To make your adventure even more exciting, why not get some first class transportation for the night? Renting out a limousine for the evening is a great way to see the town while letting someone else show you around. If you haven't thought about getting a limousine for your next night out into the city, you are in for a real treat that comes with some awesome perks. Your night can take you wherever you want it to go, but be sure to include these hot spots on your list!
Café D'Mongo's Speakeasy
For a trip back in time, get dressed up and head to Café D'Mongo's Speakeasy right in downtown Detroit. With a 1920s speakeasy theme, you'll get a glimpse of what life used to be like when alcohol was illegal and sample some one-of-a-kind cocktails. By having a limousine bringing you from place to place for the night, you won't have to worry about how you'll make your way down into the city when the night arrives. Just tell your limo driver when and where to pick you up and make sure everyone is ready!
Parc
Located right in the heart of downtown, Parc is at the top of the list for a great dining and drink experience. With a posh interior setting, you are sure to have a great time in their great environment. Having a limousine for the night means you won't have to worry if you want to keep the night going and check out multiple spots, enjoying an adult beverage at each location. Once you're ready to move on from Parc, simply hop back in the limo and away you go to the next destination! No designated driver needed!
The Sugar House
A great place to end or begin any night out on the town in Detroit is The Sugar House. For a great craft cocktail and a dimly lit romantic experience, look no further than The Sugar House. If after a cocktail (or three) you are ready to head home for the night (or if 2am rolls around before that), your limousine will be waiting for you right outside ready to whisk you away for the evening, in safety and luxury.
To learn more about renting out a limousine for a night out in Detroit this summer, contact Rochester Limousine today! We are Detroit's Choice for Limo Rental Service.  Call 248.289.6665 to reserve your limo service to Detroit, MI.