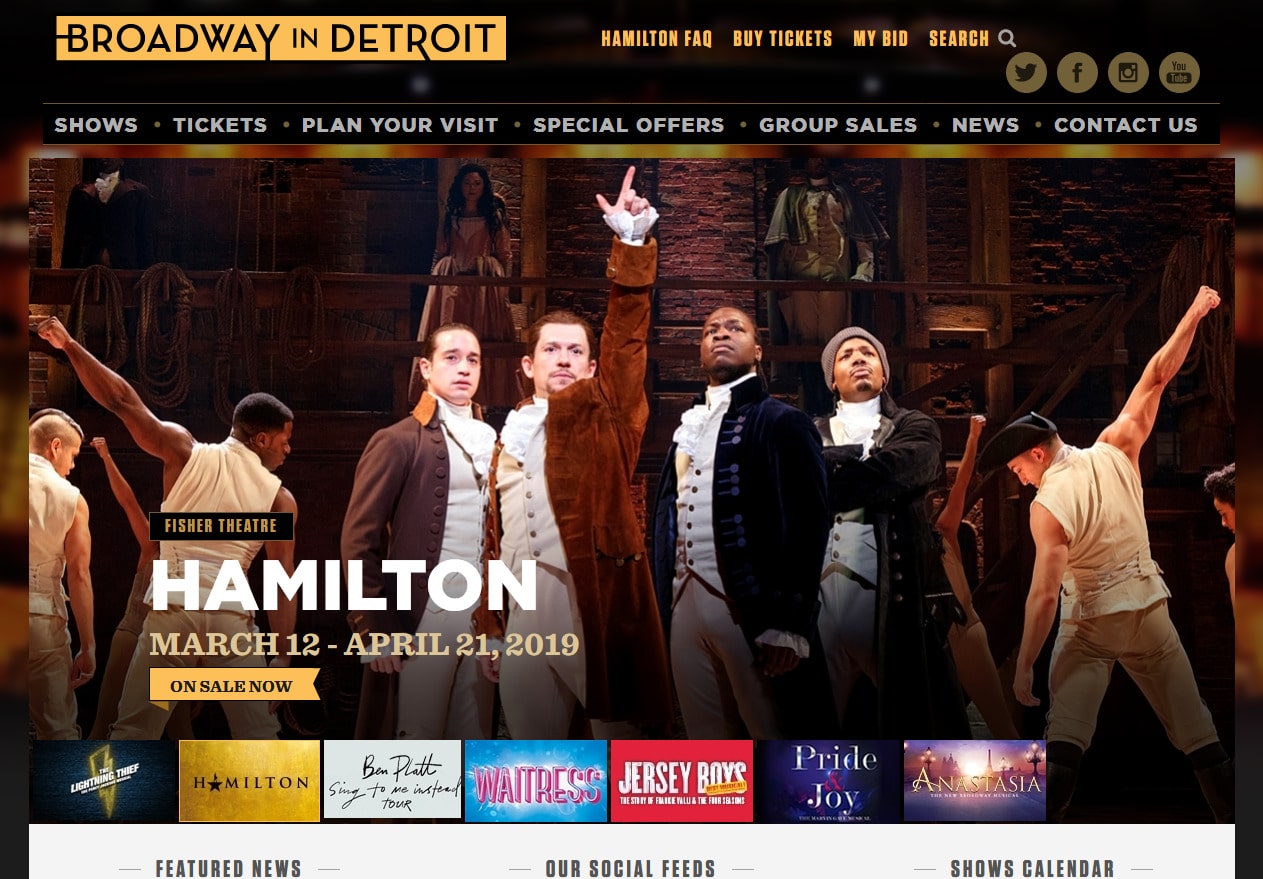 Hamilton is here, and officially enlisting theater enthusiasts from throughout Michigan to come and join the revolution! As people scramble for tickets, to this almost always sold-out show, it's worth mentioning that you should also be planning your transportation ahead of time, as well. Aside from the fact that traffic and parking near the theater are bound to be total nightmares, thanks to people flooding the streets in anticipation of the nation's most popular show, what better opportunity than seeing Hamilton is there to treat yourself to something as special as one of our luxury vehicles, at Rochester Limousine?
Our remarkable transportation professionals can help you choose between one of our sensational party bus rentals, or our stunning limousine service, for a night of fabulous luxury and memories you won't soon forget. It doesn't matter what size your group is, or even how you want to spend your time before Hamilton begins, Rochester Limousine's fleet always has your back. Every vehicle in our fleet offers top-of-the-line safety and reliability, to ensure our guests always arrive where they need to be without delay, and that means making it back home at the end of the night is equally seamless and stress-free – even if you've had a bit to drink. Best of all, we can ensure you, and all your lucky guests, start your evening off right thanks to our vehicles' vast assortment of incredible features and amenities. After all, much like Hamilton, our spectacular vehicles are award winning, and one-of-a-kind.
We're always encouraging people to take advantage of our unbeatable transportation services because we believe our vehicles really can enhance any experience, milestone, or event; but this is different. This is Hamilton! Splurging on yourself, and those you love, for such an incredible night is practically necessary. And, honestly, what better way is there than making it so that you can enjoy music, and a drink on your way to the show, avoid all the automotive congestion when you arrive, and stretch out and relax on your way home? We urge you to trust us on this one. We've been facilitating adventures, and making dreams come true for all kinds of passengers, for more than 20 years, and our only mission is to see that we're able to do the same for you. All you have to do is reserve your Hamilton transportation now, before our availability runs out! We're certain you don't want to miss out on this one. If you are in the Metro Detroit area and are looking for reserving a limo or party bus to Hamilton, please book your transportation with us by contacting us today by calling 248.289.6665 or by filling out the request a quote form.