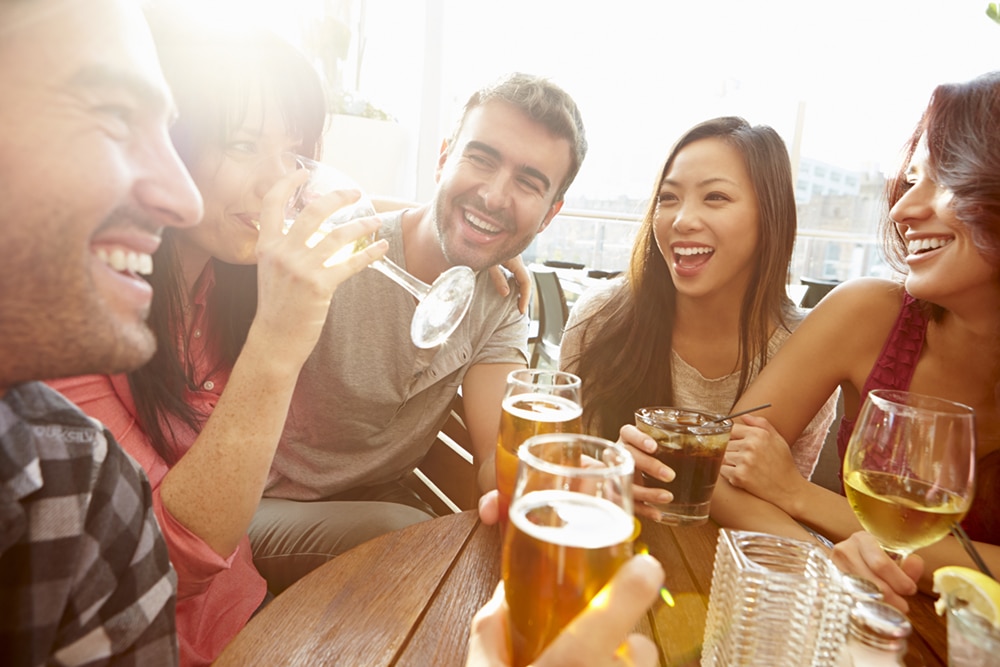 Going out drinking with your friends can be a great way to let loose. It comes with a number of risks you have to consider, before you head out for the night. For example, one of the biggest concerns you will face is transportation. You don't want to be in a position to get caught drinking and driving, and if you're a young woman, you definitely don't want to be stuck walking around anywhere intoxicated, and in the dark. Also, if you're out with friends, there's always an added concern over whether or not they will be okay once everyone is too far gone to worry about anyone but themselves. The good news is, Rochester Limousine has already thought of and created solutions for all of these issues, so that you don't have to worry about it! Simply by reserving one of our incredible party buses, you can guarantee that you will have an amazing night out at the bars you love, without any of the added risk!
Our party buses at Rochester Limousine, are like extraordinarily spacious party taxis – except much better. They're extremely reliable, and will get you and your entire group of friends wherever you want to go, like any other transportation service, but they're also fully stocked from top to bottom with endless incredible amenities to keep everyone entertained between stops. Plus, they afford you the unbeatable freedom of partying as hard as you want, without any worries over your safety or the safety of your attending loved ones. In fact, our party bus' spectacularly comfortable seating and surplus of televisions and sound systems are exactly the comforts you'll likely need/want at the end of the night to relax and unwind after all the excitement is over.
Bottom line is, if you're going out bar hopping, what better means of transportation really is there than one of our party bus rentals at Rochester Limousine? We've got the onboard bars to help you and your friends pre-game, thoughtful interior lighting to set the mood, and even dance floors to help you keep your energy up between stops. Most importantly, you can always trust our friendly drivers to keep a look out, and make sure everything throughout the your evening stays on the up and up. In fact, really the only thing you have to do at all is get in touch with us to give us the details of your plans, and show up ready to party! If you are in the Metro Detroit area and are looking to reserve a limo or party bus for safe bar hopping, please book your transportation with us by contacting us today by calling 248.289.6665 or by filling out the request a quote form.