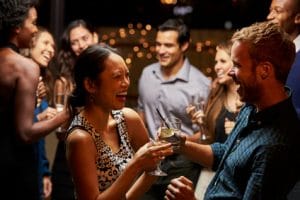 The cold is gone, so it's time to get out and enjoy what Metro Detroit has to offer. Summer is nearly here, and you will certainly want to be out and enjoying the heat as much as possible in the next few months. There will be some cool outdoor things to do in Detroit, but there will be times when you'll want to really live it up. For those occasions, you should think about renting a Troy limo.
With a Troy limo, you have the night in the palm of your hand during the summer, and here are a few reasons why.
Classy Air Conditioning
The number one thing that limos provide people is a sense of status. A limo is a luxurious and classy vehicle, and it has the ability to make anyone into a celebrity for an evening. Having a limousine drive you around town any time of the year is great, but during the summertime it offers another wonderful bonus feature: air conditioning. Having a nice, cool leather interior to step into after an evening on a downtown patio is a great experience. Get out of the muggy Detroit heat and into an air conditioned limousine this summer.
Endless Summer Partying
Summer means getting out and enjoying a few evenings with friends. Having that warm weather means you get to enjoy the day for much longer, and your options include both indoor and outdoor venues. With a Troy limo, you don't necessarily have to stop the partying. The limo you hire is bound to take you wherever you'd like to go, so you'll be able to head to a quiet spot with your friends for a few late evening beverages with a view. And, a bar inside the limo means the partying doesn't have to be limited to each location. The drivers know the city like no-one else, so they will be able to make sure you and your friends enjoy every last drop of your summertime hangout.
Easy and Safe Transportation
If you've been enjoying a few drinks during the day and you and your friends decide to get classy and hire a limousine, then you're making an exceptional call. With a Troy limo, the driver is able to pick you and your friends up from wherever you are: your house, a bar, a Tigers game, wherever. From there, you'll be safely driven to wherever it is you'd like to go next. This means that you are off the hook from driving anywhere, which makes things even safer. You probably don't want a DUI, so why not leave the driving to us?
If you are in need of a Troy limo this summer, give us a call. We, at Rochester Limousine, have many different sizes of limos that are able to accommodate just about any group size. No matter the occasion, a limousine is always the right call. Call today to see what we can do for you!