4 Reasons to Hire a Limo for Your Bachelor Party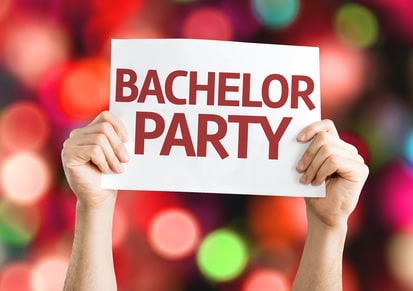 With the days getting longer, the spring has turned to summer. And with summer comes wedding season, which means that there will be many parties of good friends heading out for one last hurrah with the groom-to-be. Bachelor parties can go from low-key to pretty wild, but they are always over the top and can be extravagant. Limousines are the height of excellence when it comes to party vehicles, so if you want to make sure the groom has an amazing time at his bachelor party, here are four reasons why you need to rent a limo for the occasion.
Safe Ride
Firstly, we all want to have a good time when it's a friend's bachelor party. With that being said, things can go from fun to dangerous when you mix drinking and driving. The police are out in full force trying to stop any drinking and driving from happening, so why not make a smarter choice and not drive at all? Let Rochester Limousine's talented drivers take the party around town so you don't have to worry about driving at all.
Upgrade to VIP
Wherever the bachelor party is set to go, you will want to make sure you make an impression. Whether you're heading to a steak house, the casino, or anywhere else, pulling up in a limousine is one of the most VIP things you can do. With a limousine, you and your friends will surely turn some heads as you pull up to the front of the restaurant or venue. And why shouldn't you? The man of the hour is set to get married!
Plenty of Space
Bachelor parties can sometimes get a little rowdy, and we also know that they sometimes pick up a female companion to accompany them during the long journey. With a limo from Rochester Limousines, you won't have to worry about anyone being cramped or uncomfortable. Our limousines can handle between 10 and 20 people with ease. The seats are also covered in leather and are immensely comfortable.
Party in the Limo
Having a limousine means taking the party wherever you want it to go. With a limousine, you don't really even need a destination. Just sit back, pop the champagne, drive and party. Bachelor parties are no exception. When your friend's wedding is fast approaching, you want to party in the most lavish way possible. A limousine ride with friends and drinks can be a really cool party to throw. Enjoy the sound systems in our limousines as well as the bar areas – complete with glassware. The lighting on the inside can be adjusted however you like as well.
Book Oakland Twp Limo Service Today
With a limo from Rochester Limousine, you and your friends will be able to have the bachelor party of a lifetime. Call us today to see just what we're able to do to help you celebrate in style.
Looking for Oakland Twp limo service? Rochester Limousine provides limousines and party buses throughout Oakland County and Macomb County. Call: 248.289.6665