Why You Need a Valentine's Day Limousine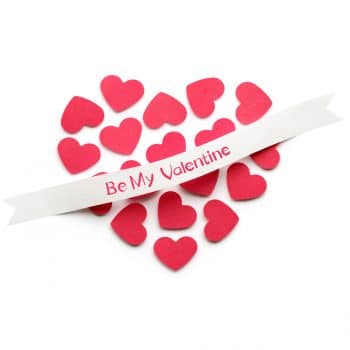 Even though the major holiday season is done for the year, that doesn't mean there aren't any upcoming special days to plan for! Valentine's day is right around the corner so now is the perfect time to start planning your romantic evening out on the town. Making the decision to head right into downtown Detroit for your Valentine's day celebrations is a great decision. With all the new bars and restaurants in the city, there is no shortage of places to choose from when it comes to great eating and drinking in the city!
While there are a ton of choices for what to do in Detroit, there are also quite a few when it comes to getting into and around the city for the night. If you are looking to make the night an unforgettable one, getting your own limo or  SUV is really the only way to go. By having the professionals taking care of you during your night out on the town, you can make the most of it. If you haven't really considered getting your own Metro Detroit limousine for Valentine's Day, here are a few reasons to take a closer look!
Worry Free Transportation
The last thing you want to worry about when you are out on Valentine's Day is how you will be getting around from point A to B throughout the night. By reserving your own limo or SUV beforehand, you can count on your professional chauffeur to take care of all the transportation details throughout the night. Simply let your driver know where you are headed and away you go! No more looking at your GPS or trying to find somewhere to park. Just relax and enjoy the ride!
Ultimate Comfort
 Once you get into the back of your luxury SUV or limousine, you will be greeted by plush leather seats and plenty of room to stretch out. With this much space in the back of your luxurious automobile, you will be able to truly relax as you make your way around town for the night. Instead of worrying about whether or not you will be able to fit into your Uber or taxi, why not get the best in Detroit transportation?
An Unforgettable Experience
Valentine's Day is one of the few days a year you get to truly focus on that special someone in your life. Without having the opportunity as often as you might like, why not make it the best it can be? With your own Detroit SUV or limousine, you can make sure your Valentine's Day experience is as unforgettable as it could be when it comes to transportation. Once you try it once, it will be hard to go back to regular taxis!
I Want The Top Limo Company In Metro Detroit For My Valentine's Day Plans!
These are just a few of the many reasons to get a limousine or SUV for your upcoming Valentine's Day plans. For more information and to make your limo or SUV reservation for Valentine's Day, contact Rochester Limos today!  Detroit's Top Limo Company for Valentine's Day!