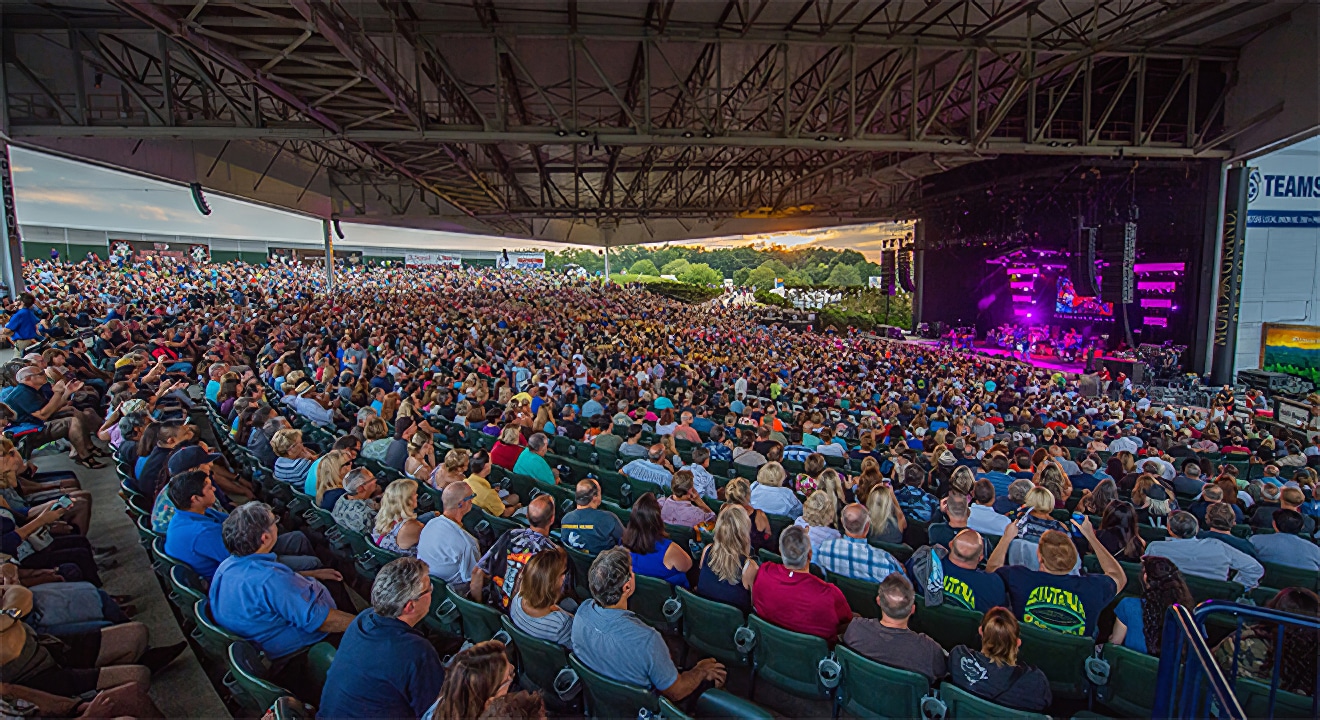 The Michigan Lottery Amphitheatre at Freedom Hill features 120 acres of pristine festival grounds complete with semi-circle seating, state-of-the-art audio connections, professional lighting displays, and exceptional visual media equipment to create a truly one-of-a-kind experience for all its guests every show. That's means, if there's one place in Michigan you need to make sure you get the chance to visit this summer, it's the Michigan Lottery Amphitheatre at Freedom Hill. In fact, you simply won't believe the incredible lineup of shows and events the Michigan Lottery Amphitheatre at Freedom Hill has in store this upcoming season. From international rock and rap stars, to local country legends, and everything in between, you just won't find a better place to see all the icons you adore than the Michigan Lottery Amphitheatre at Freedom Hill!
Not sure yet which shows and events you just can't miss? Not to worry! The official Michigan Lottery Amphitheatre at Freedom Hill show schedule for 2019 is here, meaning you can take a look below at all the acts coming up and decide which of the many incredible performances you and your friends have to attend! Just remember, as incredible as the Michigan Lottery Amphitheatre at Freedom Hill and all it's performers are, ensuring an incredible evening for yourself and your loved ones starts before you even step foot out your door. For instance, you probably would rather not drive yourself, or carpool in someone's tiny car for such a special night (especially if you plan on partying). So don't. Instead, let Rochester Limousine guarantee a safe, entertaining journey with one of our incredible luxury party buses or limousines. Whether you only have a few friends and want to take advantage of our remarkable limousine service, or you want to take this opportunity to live it up in an outstanding party bus, we've got everything you need to have an amazing time. So what are you waiting for? The Michigan Lottery Amphitheatre at Freedom Hill schedule is below, so hurry up and decide which events you need to be at so that you can reserve your transportation at Rochester Limousine as soon as possible!
Upcoming 2019 Shows and Events:
May 30th – RBRM: Ronnie, Bobby, Ricky & Mike
May 31st – Wu-Tang Clan
June 11th – Coheed and Cambria and Mastodon – With Special Guest Every Time I Die
June 20th – One Nation Under A Groove Tour – Featuring George Clinton, Parliament Funkadelic, Fishbone, Dumstaphunk, and Miss Velvet & The Blue Wolf
June 22nd – 105.9 KISS-FM KISS Block Party – Featuring Monica, Dru Hill, and Jagged Edge
June 25th – Willie Nelson & Family and Alison Krauss
June 28th – Third Eye Blind and Jimmy Eat World – With Ra Ra Riot
Junz 29th – Young The Giant and Fitz and the Tantrums – With Special Guest Coin
June 30th – Steve Miller Band and Marty Stuart and His Fabulous Superlatives
July 6th – Sublime With Rome Featuring Soja – With Special Guest Common Kings
July 27th – Andiamo Restaurants Presents: The Temptations and The Righteous Brothers
July 30th – Moe. And Blues Traveler – With Special Guest G. Love
August 4th – 21 Savage – With Special Guest Dababy
August 11th – Beast Coast – Joey Bada$$ and Flatbush Zombies – Featuing The Underachievers, Kirk Knight, Nyck Caution, Pwers Pleasant, and CJ Fly
August 16th – Papa Roach – Featuring Asking Alexandria and Bad Wolves
August 23trd – Daryl Hall and John Oates
September 6th – Social Distortion and Flogging Molly – With Special Guests The Devil Makes Three and Le Butcherettes
September 8th – ZZTop – With Special Guest Cheap Trick
September 27th – Rival Sons
If you are in the Metro Detroit area and are looking to reserve transportation for your next Michigan Lottery Amphitheatre at Freedom Hill concert, please book your transportation with us by contacting us today by calling 248.289.6665 or by filling out the request a quote form.