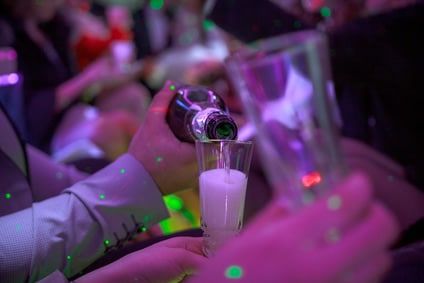 When it comes to planning a bachelor party, there are some key things you want to be sure of. First and foremost, you want to make sure your groom to be has the time of his life because that's what it's all about! This should be at the forefront of your mind in the bachelor party planning phases. Now that you have your end goal in mind, it's time to figure out where to go for your night out on the town. It can be hard to pick just one spot to spend your evening, so a party bus can be a great alternative. If you haven't considered a party bus, just think of your own club on wheels that you can direct wherever you want to go. Sounds pretty great, doesn't it? Here are some of the reasons you should rent a Metro Detroit party bus for your guy's night out!
1. Your Route – Your Rules
Experience the city anyway you want to with your preplanned party bus route. While you don't have to have every detail scheduled out to the minute, it's usually a good idea to get a plan together before the big night so you don't have to come up with a last minute plan after things have already gotten started. Your party bus driver will be happy to take you wherever you want to go in Metro Detroit, so put some thought into how you want the night to play out!
2. No Lost Party Time
When you're out for a typical night of barhopping, it's always a mess when it's time to head to the next bar. Making sure everyone's ready, calling cabs, and getting in to the next bar together can prove to be a real nightmare. With a party bus, these problems disappear because the party doesn't stop on the bus! Your crew won't be disappointed when taking time to travel from place to place as your bus may be more fun than the club!
3. Show Up in Style
It's hard not to notice a big party bus show up to the front of a club or bar. When you have your own party bus for the night, you'll be sure to bring some attention to your group! This can be a great way to make your groom feel like the star of the night because everyone will want to know what the fuss is all about. With customized services like red carpet rollout and champagne glasses in the bus, you'll be certain everyone on board is feeling as good as they look when they get off the bus!
Reserve a Metro Detroit Party Bus for Your Bachelor Party
These are just a few ways a party bus can make your groom's "last night out" truly a night to remember. If you think a party bus may be right for you and your group, it's time to learn more and make your reservation. If you are looking for the best Metro Detroit party bus company, contact Rochester Limousine. We know what it takes to make sure you have a night you'll never forget!
Call Rochester Limousine at: 248.289.6665