The Benefits of Hiring a Limo for Your Bachelorette Party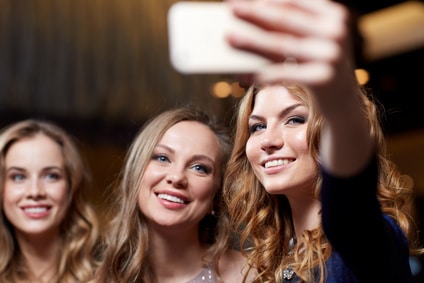 Are you thinking of renting a limo for your bachelorette party in Metro Detroit? Renting a limo can make for the most memorable night you can imagine, and here are some of the benefits of renting one.
Benefit 1: Arriving in Style
A limousine offers one of the classiest ways to travel around. All you are required to do is get in, turn up the music and have fun with friends while the driver takes care of the rest. Just imagine the feeling of stepping out of a limo and everything stops for a moment, all heads turn to see who this may be. You'll definitely be the envy of others.
Benefit 2: Getting Around in a Unique Vehicle
A limousine is not the type of vehicle that you see every day. Thus, a limousine allows you to travel in elegance and with a unique touch of style that is usually reserved for the celebrities.
Benefit 3: Staying Safe
Renting a limo with a responsible driver allows you to arrive at your destination safely. This means that you and your girlfriends can drink alcohol without having to worry about choosing a designated driver. Also, you don't have to worry about the hassles of public transportation.
Benefit 4: Treating the Bachelorette to Indulgence
Renting a limousine for the bride-to-be will give her an experience she will never forget, and it will make her feel very special. Make her feel like a queen by renting a limo for the bachelorette party.
Benefit 5: Partying
Limousines have space and high quality audio systems inside of them, making for the ultimate party vehicle. They can also come with alcohol and soft drinks depending on the package available. With a limousine, the party goes on even while you are traveling to your destination.
Benefit 6: Affordability
The luxury of booking a limousine doesn't cost as much as you would think. Take into consideration the cost of fuel and parking if you were to take your own vehicle. Booking a limousine doesn't end up being very expensive with a large group of people who you can split the cost with.
Benefit 7: Arriving on Time
Most limo drivers are professionals who will get you to your Metro Detroit destination at your designated time. They will know exactly where to go and the best routes to take. This gives you peace of mind and the opportunity to just have fun.
Benefit 8: Getting VIP Treatment
The best thing about reserving a limousine for your bachelorette party in Metro Detroit is the treatment you get, both from the professional driver and the overall experience. You get a luxury vehicle to get around in, exceptional service, and attention to detail that will enhance your night out.
Contact a Metro Detroit Limo Company
A bachelorette party is an occasion for you and your friends to let your hair down. It gives you a unique experience, and makes your night one you'll all remember forever. One way to make your party extra special is by hiring a Metro Detroit limo company.
At Rochester Limousine, we can help you find the right limo for your bachelorette party. Give us a call now to see how we can help you.