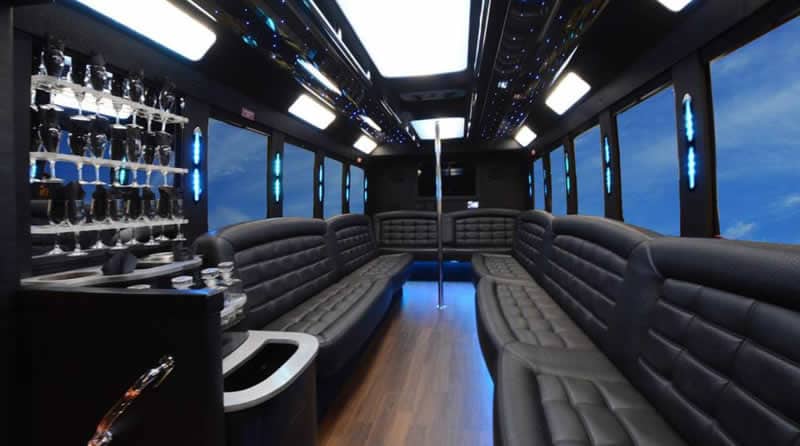 So it's your wedding day and you want to make it the best. Not only for you and your partner, but for all your family and friends who want to share the happiness with you. Yes, you want everything to go smoothly. But have you asked the right questions when it comes to organizing your wedding limo bus? Please take a read through these questions to help you make the right choice when searching for a limo bus in Macomb Twp.
Question 1: How many guests are you renting a limo bus for?
This is the first thing to ask when renting a wedding limo bus. The limo company will require you to have a detailed account of the number of passengers, their pickup points, and the routes. You may also make an estimate of the number of hours you might need the bus for and any additional time per stop that may be required. It will save you a lot of negotiation time and will help plan the transport better.
Question 2: How many days in advance do you need to do your booking?
Not many Macomb Twp limo bus companies will provide you with a vehicle just a few days before the event. It's a good idea to try to book your wedding party bus as far in advance as you can. Booking early also gives you the time to tell all your guests about the arrangements. If you wait a few days before the wedding to inform your guests or bridal party of the transportation, they may have already made arrangements.
Question 3: What custom services does the limo company provide?
Do you want your wedding limo bus to look and feel unique? You may want to ask what custom services are available to you so you can make the most of your time in the party bus.
Question 4: What refreshments and entertainment do you want to provide?
Your guests having a good time can depend on having the right refreshments and entertainment. So make a list of all the food and drinks you may like to include and make a list of the songs you want to listen to. Many limo companies have special packages for refreshments, so you may want to look into this.
Question 5: How much money do you want to spend?
This is the big question. In most cases it's better to spend more for quality than to penny pinch, because you almost always get what you pay for. There are many things you need to factor in when it comes to cost. These factors can include number of guests, distance traveled, type of wedding party bus, etc. Some limo companies will also have hidden charges such as taxes or fuel charges, so try to be aware of these. Also, see if your party bus service has special wedding packages that may help you to save money while providing you with the experience you want.
Your wedding will be one of the most important events of your life, so make the most of every moment and enjoy yourself on the way to the ceremony and reception with an amazing party bus that covers every important component.
Reserve Your Macomb Twp Limo Bus with Rochester Limousine
If you are searching for the best limo bus in Macomb Twp, contact Rochester Limousine today. We will help you with any questions you may have when booking your wedding limo bus.
Prefer a stretch limousine over a party bus? Be sure to check out our Metro Detroit wedding limos.
248.289.6665