Limo Worthy Events in Detroit in February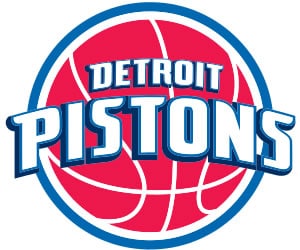 The cold days and nights are in full swing here in Metro Detroit and they aren't going away for some time. Even though it's certainly much easier to curl up on the couch with some wine and Netflix when the outdoors aren't so inviting, it's also sure to get old after a few weeks! With so much going on downtown this winter, make some plans to get out of the house and out on the town! If you aren't sure what to do downtown and how to get there, we can help.
To get the best in downtown Detroit transportation, get a party bus or limousine to get downtown in style. By having your professional driver take care of the hard work for you, you and your group can focus more on enjoying the city! Now that you know how you will get downtown, it's time to figure out what you will do once you are there! Here are three events going on in downtown Detroit this February that you won't want to miss!
The Harlem Globetrotters at The Little Caesars Arena
 The Harlem Globetrotters, known for combining both sports and theatrical entertainment, will be coming to the brand new Little Caesars Arena on Saturday February 3rd at 1pm. To make the most of your day downtown, plan to have some lunch before the show or stick around for some dinner after. As the city of Detroit has welcomed a ton of new bars, restaurants, and cafes in the last several years, you certainly won't be short on choices. With your own party bus or luxury limo, you can make your way around the city with ease as you explore all it has to offer.
Winter Jam Tour Spectacular 2018
If you are a fan of Christian music, you certainly won't want to miss the Winter Jam Tour Spectacular at the Little Caesars Arena on Sunday February 11th at 3pm. By having a party bus rented out for the day, you and your group of friends can not only make sure you have plenty of space as you make your way downtown, but you can stay flexible throughout the day. If you want to do some touring of downtown Detroit before the event, make sure to have your driver pick you up a bit early!
Valentines Day Basketball
If your idea of a romantic night out is a night seeing the Red Pistons play live, you are in luck! With the Pistons taking on the Atlanta Hawks on Valentines Day at 7pm, you and your special someone can enjoy some live basketball in the brand new Little Caesars Arena. By having your own luxury limo rented out for the night, you can make sure you are making the most of your night by getting some dinner and drinks before at one of Detroit's fantastic restaurants!
I Want A FREE QUOTE To Rent A Party Bus or Limo from Rocheter Limo!
For more information about upcoming events and to learn how to reserve your own luxury limo or party bus in Detroit, visit www.rochesterlimos.com today!