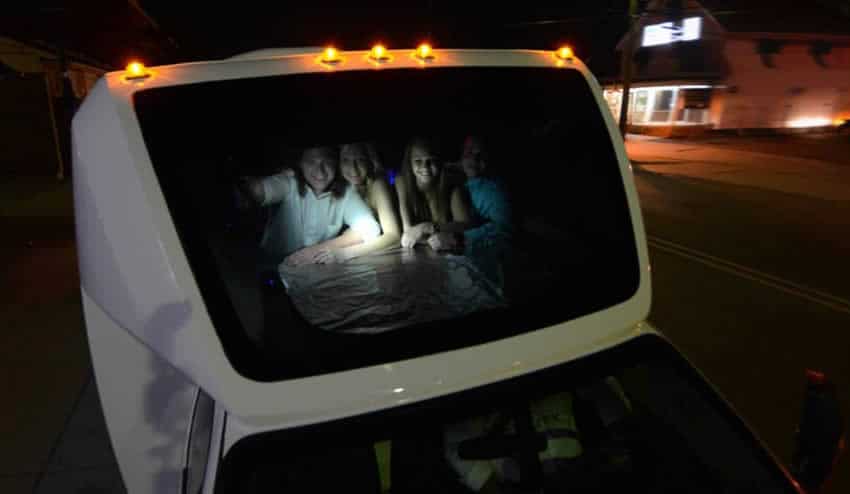 December 2016 Holiday Light Displays and Shows in Metro Detroit
The holiday season is a magical time of year filled with many wonderful sights, activities, and fun for all ages. One of the most beloved activities this time of year is the amazing Holiday light displays throughout Metro Detroit.
If you're in the process of choosing which of the following light displays you want to go to and planning the evening out, we encourage you to think outside of the box and to really make this year one to remember. Downtown Detroit can be crazy around the holidays, especially during these favorite family-friendly events. If you're at all concerned about traffic, parking, celebrating responsibly, and just generally minimizing all annoyances as possible, consider renting a limousine for the evening. Head over to the light display and then sit back and relax in the plush seats of the limo as the professional chauffeur whisks you away to one of Detroit's top restaurants.
Wild Lights at the Detroit Zoo
Join the Detroit Zoo and all the animals for a wildly enchanting holiday lights display. This event will be taking place from late November throughout the month of December, from 12/1-4, 15-23, and 26-31. The address is 8540 West 10 Mile Road in Royal Oak. Save on tickets by purchasing them in advance for $10 or pay $13 a ticket at the gate. On each day, the show runs from 5:30-9pm.
Wayne County Lightfest
If you want to see lots and lots of lights, then you don't want to miss the Midwest's largest holiday lights show, Wayne County Lightfest. You don't have to get out in the cold because you simply drive through the spectacle to witness the 4-mile display. The show runs from November 20th through December 23rd at the Santa Shelter, Monday-Thursday from 7-10pm, and Friday-Sunday from 6-10pm. The address is 7651 Merriman Road, Westland.
Big, Bright Light Show in Downtown Rochester
For the past ten years, onlookers have been stunned in Downtown Rochester at the Big, Bright Light Show! Known for its downtown buildings awash in all colored lights, downtown Rochester is not a sight you want to miss this holiday season. Come and check out the famous light display from November 23rd to January 3rd from 5pm to midnight on Main Street.
Holiday Nights in Greenfield Village
Step back in time and explore the old-fashioned, romantic atmosphere of Greenfield Village. From December 2-4, 9-11, 16-18, 20-23, and 26-30 all ages can come and walk the candle lit village streets, listen to live entertainment, browse through holiday shops, and witness Santa and his reindeer. Families can also go on a horse-drawn carriage ride, ice skate, and take in the wonderful fireworks display.
Holiday Walk at Meadow Brook Hall
This holiday season, you can tour the magnificent Meadow Brook mansion and gaze at the holiday lights during the 44th annual Holiday walk at Meadow Brook Hall. You will find fun for the whole family. Your little elves can skip along the path to Knole Cottage for a special fairy tale adventure and savor the treats at Danny's Cabin. All ages can appreciate the tour of the mansion which celebrates the era of etiquette and the art of gracious living. Self-guided tours begin November 27th and go to December 23rd, from 11am to 5pm. Evening tours are available on December 14, 21, 22, and 23 from 5-9pm. The address is 480 S. Adams Road, Rochester.
Reserve a Limo to See Holiday Light Shows in Metro Detroit
Make this holiday season unforgettable. Head over to one or multiple of these Holiday light displays and shows, and be sure to rent a limo for the family.
Rochester Limousine is the premier limo rental company in Metro Detroit and has been making memories happen for years. Give your family an evening they will never forget by surprising them with a luxurious limo to whisk everyone away for the night.
Call Rochester Limousine at: 248.289.6665