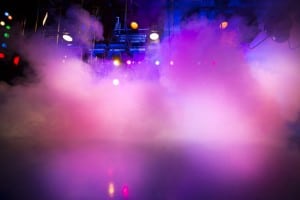 Detroit is a bustling city, and it seems as though there's a new huge event in town every single week. If you have a metro area event coming up soon, what better way to experience it than hiring Metro Detroit event transportation to chauffeur you to and from the event itself? This will allow you to focus on enjoying the event to its fullest, while also not having to worry about parking, meeting up with friends, and getting home safely afterwards. Bring your entire group in a limo and enjoy your day!
Hire Metro Detroit event transportation for 5 Events Coming Up
This charity event is looking like it's going to be huge! The event will include Pauly "Mapleleaf" Holmes and JD Whiteside as they shoot it out in order to raise money for the cause over at FlintKids.org. The winner of the event has to shave their head completely bald right on the ice, and all of the proceeds will go towards a great cause. Roll up to the event in style and enjoy a memorable night on the ice on April 1st!
2. Disturbed live at St. Andrews Hall
Legendary rock band Disturbed is coming back to Detroit, and this time they are headlining the famous St. Andrews hall! This show is sure to be a wild one, so bring your friends and make it a party! Have a great time about the show and don't worry about your transport home; we will be waiting to take you back afterwards! Disturbed will be back in town on the 7th of April.
3. Justin Bieber live at The Palace of Auburn Hills
Justin Bieber is back and better than ever in Detroit! Come see the biggest performer on the face of the planet, and feel like a big shot yourself when you roll up in your stretch limousine! Be the envy of everyone else in attendance as they wonder if you are affiliated with the pop icon himself! Come see Justin live with us on April 25th.
4. Channel 95.9 Presents Tech N9ne Live
Rapper Tech N9ne is back in Detroit this April at the Fillmore. The performer's live shows are the stuff of legend, so why not see for yourself what makes them so special? Better yet, why not make the evening a complete package by hiring a limo service to get you there and back again? Tech N9ne live will be on April 24th!
5. Leader and Innovators Series: Are You The Next Big Thing?
This event coming up on April 14th will be incredible, not only because of the topics but because of who will be in attendance! Some of the world's foremost minds on technology and innovation will be at the event that is being held at the Lawrence Technological University.
Here at Rochester Limos, we've got your Metro Detroit event transportation needs covered. Reach out to us today and book your limo!