Feel Like a Celebrity in Your Own Wedding Limousine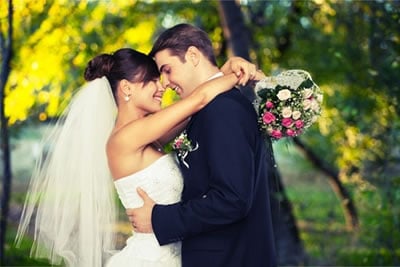 We've all been there. Cramped in the back of a plane on a connecting flight right before a great vacation begins. With all the excitement that is ahead, it's easy to suffer through a cramped flight to kick off your vacation on your favorite tropical beach. Even though riding in coach is fine in some instances, your wedding day is certainly not one of those times! Before you make your way down the aisle and say "I do," only first class will do. By getting your own limousine or party bus for your wedding day, you will be reserving your own first class seat, as well as your bridal party. If getting your own luxury wedding day ride wasn't really on your radar, here are four benefits you will get to enjoy by having your own first class ride for the day!
Guaranteed Comfort for All
Wedding days can be especially long days. Sometimes hair and makeup appointments begin prior to 8 am and the last call at the after party may not be until 1:30 am. With so many memories to make on this special day, you will want to be as comfortable as possible during your downtime. With your own luxury limousine or party bus, you and your wedding party won't have to worry about whether or not you will be comfortable as you make your way from place to place. With plenty of room for all, everyone will be able to stretch out and recharge as you make your way to your next destination!
Hassle Free Transportation
Having your own wedding limousine or party bus means you will also have a professional chauffeur to bring you around town for the day. With your chauffeur working with you for the duration of the day, you can create a plan and timeline ahead of time and simply lean back and relax on the day of. No more worrying about whether or not your ride will be there on time or if they will get lost along the way. With years of experience, your professional Metro Detroit wedding limousine rental company will be there to take away all of your worries!
Top Notch Safety
Odds are your wedding day will be accompanied by a few of you and your crew's favorite alcoholic beverages. Having your own professional limousine or party bus bringing you from place to place will mean no one will have to worry about getting behind the wheel to head to the next destination. With this in mind, you can just sit back, relax, and enjoy the ride with a glass of champagne in hand!
Memories for a Lifetime
Having a wedding limousine can make the day extra special. By taking some time to get some photos of you and your group in and around the bus or limousine, you can remember your luxury ride for years to come! And a limo or party bus is the perfect way to get to all of the photo locations you've mapped out with your photographer. Jam out to music in the backseat with your new spouse and bridal party, and enjoy each and every minute of your wedding day.
Search no further!  These are just a few of the many reasons you will want to make sure you ride first class on your wedding day in a limousine or party bus! Are you ready to book your wedding limo or party bus for your upcoming wedding? Get in touch with Rochester Limousine and learn just how affordable our luxury transportation can be.  We are Metro Detroit's Best Choice for Wedding Limo Service near you!