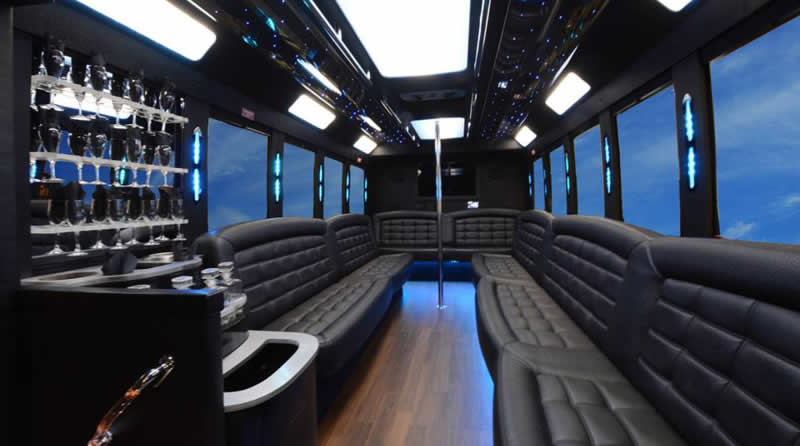 Not Sure How to Plan That Upcoming Bachelor or Bachelorette Party? Read This!
When asked to plan the perfect bachelor or bachelorette party, there can be a whirlwind of emotions taking place. On one hand, it's an honor to be in charge of such a memorable (or not so memorable depending on your activities for the night!) event.  On the other hand, it can be overwhelming to know you are solely responsible for making sure everyone has a great time for the big night. If you are somewhere in the middle and still haven't figured out the perfect plans yet, have no fear. There IS a bachelor/bachelorette party option that is sure to be a crowd pleaser. IF you haven't considered renting a Farmington Hills party bus for the night, it can be a great way to remain flexible while still keeping everyone together. For many people, the option of renting out a party bus doesn't even cross their mind! If this is you, here are a few of the benefits to taking this route for your upcoming bachelor or bachelorette party.
1. Exclusivity
With your own club on wheels for the night, you will be able to maintain your tight knit group if that's what you are looking for at the time. It can be a great feeling knowing that you have your own retreat you can always go to if the club or bar scene gets to be a little bit too much for you and the group at the time. With many other options for bachelor or bachelorette parties, you don't have this luxury as you can't know ahead of time who will be at the bar or club that night or how crowded it will be.
2. Location Independence
When you have your own chauffeured party bus, you basically have your own club on wheels. You are free to move around town as you see fit depending on what everyone is feeling at the time. If you are not into the bar or club scene, you can just choose to cruise around town to your own playlist with your own in house bartenders (everyone has that one friend!).
3. Cost Effective
Renting out your own party bus for the night can be one of the more cost effective options for the night. It will be easy to divide the cost amongst the people who attend, but more importantly you will save a ton on bar tabs and taxis. When you bring your own alcohol, you can avoid paying for super expensive drinks! If you want to have some specialty cocktails for the night, just make sure to plan ahead and pick up everything you will need ahead of time.
Reserve Your Farmington Hills Party Bus
Now that you know a little bit more about the advantages of renting out your own chauffeured party bus for the bachelor or bachelorette party, it's time to learn more and see what options are available. For the best party bus rental company in Metro Detroit, contact Rochester Limousine today!
Call Rochester Limousine: 248.289.6665