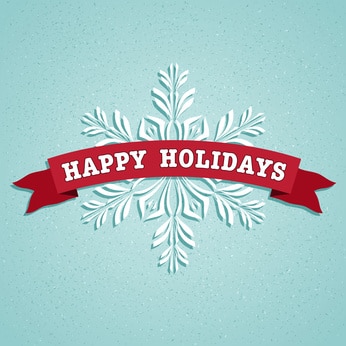 Christmas decorations? Already? It seems like every year the Christmas decorations are coming out earlier and earlier. Before we know it, every other commercial on TV will be about holiday shopping and some radio stations will be playing holiday music exclusively. If the holidays seemed to have snuck up on you once again, you are not alone. With the days of friends, family, sweater parties, and too many cookies getting closer and closer it's time to start thinking about your plans for the holiday time ahead.
With Downtown Detroit getting more vibrant everyday, making plans to see a show, concert, or a sporting event can be a great way to get everyone out of the house and exploring the city. With all the events available to choose from, you are sure to find something you are interested in.
At the Fox Theatre on December 18th, the Moscow Ballet will be performing the Great Russian Nutcracker. From December 19th to the 24th, you will be able to see A Christmas Story at the Fox Theatre as well. If sports are more your thing, head to the Joe Louis arena on December 9th or 11th and see the Red Wings play one last time at the Joe. Whatever your preference may be, Farmington Hills limo service is the best way to get around the city during the holidays. If you have yet to consider renting out your own holiday limousine or party bus, here are a few reasons it can help you make the most of your time.
1. Get the Party Started on Your Way Downtown
When you have a professional chauffeur up front taking care of the driving, you are free to enjoy yourself in the back. Whether that's sipping fine champagne, drinking a few bud lights, or just listening to some Christmas music, you surely will not miss driving yourself downtown. Be sure to make your playlist before you head out for the night. With an input for your phone or music player, you'll be the DJ for the duration of your journey downtown.
2. Door to Door Service
With your own party bus or limousine rented out for the evening, you won't have to worry about parking or any long walks to the venue. Your driver will pick you up right from your door and bring you to the entrance of your destination. With service like this, you'll be convinced you're the star of the evening.
3. Safe Travels
Not only will having your own chauffeured limousine or party bus keep you off the road for the evening but you can be sure you're in good hands with a licensed and trained professional behind the wheel. Additionally, you won't have to worry about getting dropped off or picked up Downtown in areas you feel unsafe. Your driver will be happy to take you right where you want to go.
Ready to Reserve Farmington Hills Limo Service?
To learn more about reserving Farmington Hills limo service for the holiday season, contact Rochester Limousine at: 248.289.6665