Doing Fall the Detroit Way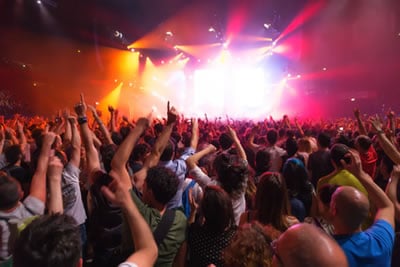 While it seems like the weather has been hanging on to warmer temperatures for dear life here in southeast Michigan, the leaves have started to change and the temperatures are on their way to becoming crisp. Now is a great time to start planning your next excursions out into the city with friends and family. Even though the cooler temperatures mean winter isn't too far behind, this fall season is one of the most beautiful here in Michigan.
To make the most of autumn this year, put some plans together and enjoy the beautiful scenery and mild weather. Fall is a perfect time of year to adventure around the city and suburbs, checking out all those new restaurants and bars you've been dying to try. If you plan to try a few spots and enjoy some great food and adult beverages, there's no better way to get around on your fall day than with a limousine or party bus from Rochester Limousine. With your own professional chauffeur, you can leave the driving and navigating up to the pros and just focus on enjoying the special day out with friends and family! Here are just a few things going on around town this fall that you may want to check out!
Guns N' Roses at The Little Caesars Arena
As you may know, The Little Caesars Arena was recently completed and has begun to host concerts and sporting events. If you haven't had the chance to check it out and are a fan of Guns N' Roses, this is the event for you! Playing on Thursday November 2nd, the Guns N' Roses are sure to bring a great show to Detroit. With your own party bus or limousine rented out for the event, you can easily make a night out of it by stopping for a great dinner at one of Detroit's many fabulous restaurants before the show and enjoying some adult beverages on the way to the concert!
John Heffron at Mark Ridley's Comedy Castle
If you would like to laugh more than sing on your night out in Detroit, then don't miss John Heffron at Mark Ridley's Comedy Castle in Royal Oak on Saturday November 4th. Having your own party bus means the night doesn't have to stop once the show is over. If you and your group are ready to have some post show cocktails after the show, just hop back in your bus and let your driver know where to head off to!
The Red Wings vs. The New Jersey Devils
If music isn't what you're looking for but still want to check out the new Little Caesars Arena, get some tickets to the Wings vs. Devils game on November 25th! With the game beginning at 7pm, you can have your driver pick you up a bit earlier to make sure you and your group find your seats easily! When it's time to leave, you won't have to find your car miles away or wait for a cab – just hop back in the bus and head home or check out another restaurant or bar!
I Need The Best Limo Rental and Party Bus Service Near Me!
These are just a few of the many events going on downtown this fall that you can take advantage of! No matter what type of event or activity you like to do, gather your friends and rent a limo or party bus to enjoy a wonderful day this fall in metro Detroit!  Detroit's Choice for Party Bus and Limo Rentals.