A Detroit Party Bus: Your Ticket to the City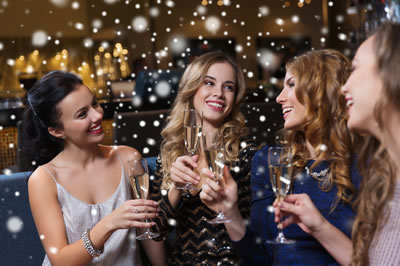 Figuring out what to do for a bachelor or bachelorette party can be hard work. Being the groom or bride's-to-be last single night out on the town, it can feel like a lot of pressure if you've been asked to make the plans for the evening. With so many choices for potential parties, how do you know what to choose? If you are planning to stay in the city of Detroit there are tons of options available for you and your group. To avoid having to pick just one, why not have the best of them all?
With your own Detroit party bus for the night, you'll be free to roam around the city as you see fit and experience all the places on your list. With you in charge of the timing for your night, you can stay as long as you like in any particular place, whether a club, bar, or restaurant. When you are ready for something new, just hop back on the party bus! Having your own Detroit party bus for the night has tons of benefits. We'll get you started with the top reasons to get a party bus, below!
Detroit Party Bus is Great for Groups
One of the best parts of a bachelor or bachelorette party is the people who are in the group. When you are at a crowded bar it can be hard to spend time with all the people you want to talk to! Especially with a bachelor or bachelorette party in a bar, you can expect some attention. With your own Detroit party bus, you'll be able to make the most of your time on the road by getting to catch up with all your great friends whom you may not have seen in a while!
Safety First
If you are planning to move around the city of Detroit for the night, having a party bus for your group is the safest option for everyone involved. With room for everyone, it's easy to make sure no one gets left behind and has to fend for themselves! As you will have your own professionally licensed and experienced driver, you won't have to worry about getting on the road after you've had a few drinks. Another safety benefit is having the opportunity to try out your new dance moves in the bus instead of on the dance floor of your favorite bar!
Door to Door Service with a Detroit Party Bus
Your party bus will pick up the group at your pick up point and drop you off there when the night is finished. If you have a larger group, this can save you tons of time and headache because you won't have to worry about all meeting up downtown or finding your own rides into the city from the suburbs! With only one night to get it right, why make things more difficult than they need to be?
To get your free Detroit party bus quote for an upcoming bachelor or bachelorette party, contact Rochester Limos, Detroit's Choice for Party Bus Rentals.