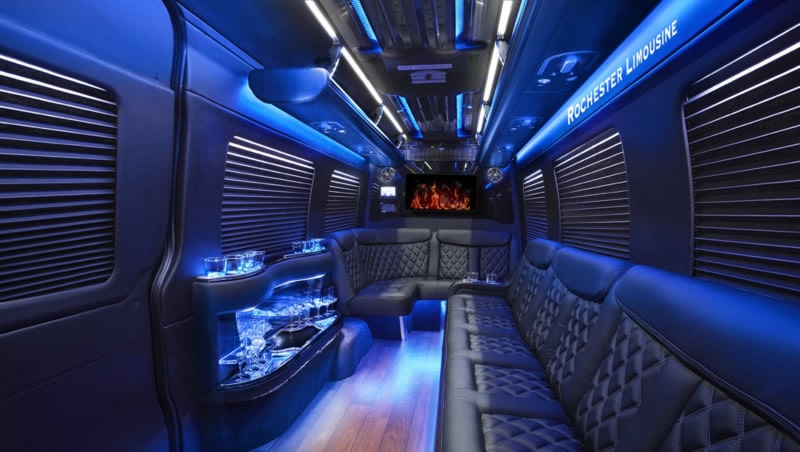 The holidays will be here before you know it. That means it's time to start planning now for this special time with family and friends. For many of us, the holiday season seems to come and go far too quickly so it's important to take advantage of the limited time we have to celebrate with the people we care about most. If you're looking to have a fun night out with friends while everyone is in town for the holidays, now would be a great time to start planning such events. If you haven't figured out just what you want to do yet, seeing a play in Downtown Detroit can be a great way to get everyone out on the town while seeing a great performance.
For those looking for something to do around Thanksgiving, Fun Home will be at the Fisher Theatre starting after Thanksgiving. If you are planning to head downtown, why not make it as memorable as possible? With your own holiday limousine or party bus chauffeuring you to and from the great city of Detroit, you won't have to worry about driving and can just focus on enjoying the night. Expect to enjoy the following benefits when you decide to rent a Detroit party bus or limo:
1. First Class Service and Reliability
When you have a Detroit party bus and special event limousine company in charge of your transportation throughout the night, you will enjoy world-class service by experienced professionals. You also won't have to worry about being late or having a hard time finding a ride home when the show is over as you will be in good hands. This can make a huge difference when making your arrangements for a night out on the town. Knowing you have a safe, reliable ride home makes it a much easier sell when getting your group together!
2. Get into Party Mode
When taking a limousine or a party bus to Downtown Detroit to see Fun Home at the Fisher Theatre, you will be ready to enjoy yourself as soon as your chauffeur arrives. Make sure to plan ahead so you can enjoy your favorite drinks on your way into the city. With a professional driver making sure you get there safely, you are free to get the party started as soon as you get inside! With the limited amount of time you have to spend with friends and family and enjoy away from work, why not take advantage of as much of it as possible?
3. Utmost Safety
While Downtown Detroit is getting safer and more developed by the day, having your own limousine or holiday party bus can only make it a safer experience. Not only do you not have to worry about anyone drinking and driving but your chauffeur will also be looking out for the group and will make sure to drop you off and pick you up in safe areas.
Reserve a Detroit Party Bus or Limo This Holiday Season
To reserve your Detroit party bus or limo for Fun Home this holiday season, contact Rochester Limousine today at:248.289.6665.