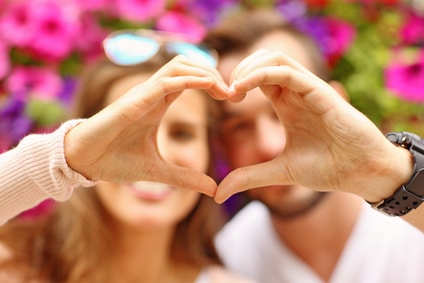 Once January is complete, there will be a new feeling in the air. This warm feeling will enter your heart and will bring about feelings of love and affection for your sweetheart. Valentine's Day is not very far away, and as we all know, the holiday will require a certain amount of planning. Flowers, dinner, perhaps a show: these are all great ways to treat your Valentine to a night out in Detroit.
Have you thought about how you will travel on this day? If not, there is a perfect way to send a message to your significant other that this day is meant to be special. Hiring a Detroit limo service for Valentine's Day will surely encapsulate just how you feel about that special someone. Here are 3 reasons to book a Detroit limo service for Valentine's Day and to book it early.
Celebrate Safely
If you are looking to hit Detroit in a romantic way on Valentine's Day, you will want to probably enjoy a glass of wine or a bottle of champagne. Society today frowns upon even having one glass of wine with dinner and getting behind the wheel, and the police are cracking down on this exercise. If you are having a few drinks with dinner or at the show you are attending, hiring a Detroit limo service for Valentine's Day is a great idea. The driver will be able to take you safely to and from the event without you having to worry about driving yourself. Risking one's license on Valentine's Day is unnecessary.
Travel Comfortably

New lovebirds and couples that have been together for years will both enjoy taking spending some time with each other this Valentine's Day in an extra special way. A limousine can come ready with champagne on ice, and the couple will be able to enjoy their beverages in the comfort of a heated seating area. The comfy cushions are more than inviting, and any couple will feel truly special when they are dropped off and picked up from the front entrance of the restaurant or show they are attending that evening. Having this luxury on a night meant for lovers will truly set the mood for any couple, young or old.
Plan Ahead
What is the number one anxiety related to Valentine's Day? Arguably, it's forgetting about it until a few days before and having to scramble to put something together. Having a dinner reservation and plans for afterwards all need to be made well before February 14th to avoid any disappointment and having to choose a less-than-ideal option. Luckily, you can avoid this by planning ahead and making the reservations well in advance. The same rule applies for limousine service. If you are interested in booking a Detroit limo service for that love-filled evening, be sure to call the limo company weeks ahead of time in order to ensure you will have your carriage awaiting to take you wherever your hearts desire.
If you want to secure your Detroit limo service for Valentine's Day, don't hesitate to make the reservations now. Your special someone will surely love the gesture and won't soon forget the evening you put together.
Detroit Limo Service for Valentine's Day
To book your Detroit limo service for Valentine's Day contact Rochester Limousine, LLC today.  We have been providing limo service to Detroit for Valentine's Day for over 25 years.