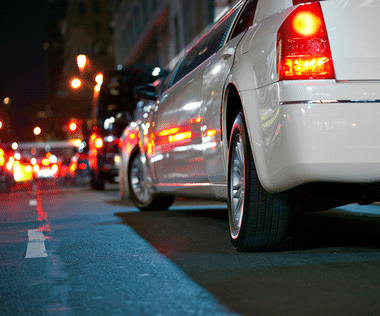 Now that the turkey hangover has worn off, it's time to start thinking about the next holiday celebration. It seems like after Thanksgiving, the holiday season gets put on fast forward. Perhaps it is all the holiday decorations that magically appear the day after Thanksgiving or all the holiday themed movie marathons now being advertised as we get closer and closer to Christmas. Even though the holidays are right around the corner, they aren't here just yet. This means if you've been putting off making plans for you and your family during the holidays, you still have enough time to make your holiday dreams come true.
Here in the Metro Detroit area, we're all very proud of the improvements being made in Downtown Detroit. If you haven't been downtown in a while, the holiday season is a great time to get everyone together and head downtown for the night to see a performance at the Detroit Symphony Orchestra. While heading downtown may sound like a ton of fun, sometimes the logistics are a bit tricky. When you have a Detroit limo service chauffeuring you for the evening, things get a lot easier! These are just a few ways a limousine or party bus can help you have a great night on the town!
1. World Class Service
A Detroit limo rental company will provide you with world-class service fit for royalty. Once you step into your limousine or party bus for the evening, you'll feel as if you're heading right to the stage of the DSO! Instead, you will be taken directly to your drop off point of choice. If you would like to make any stops along the way, just let your driver know and make sure there is adequate time – you won't want to miss the show!
2. Safety First
Many people have worries about safety when they head to Downtown Detroit, especially during the night. While Detroit has made huge improvements in security over the past few years, your limousine or party bus chauffeur will help to alleviate your concerns. You will only be dropped off and picked up in areas you feel safe and won't have to worry about waiting around for your ride to show up. On your way downtown, you'll rest assured knowing your driver is properly licensed and trained.
3. An Unforgettable Experience
Having a limousine or party bus chauffeuring you for the evening will allow you to see Downtown Detroit like you've never seen it before. Without having to focus on the road (leave that up to your driver!) you will be able to take in all the beauty of the city. Now is a perfect time to head downtown as all the holiday lights won't be set up forever!
Detroit Limo Rental is Perfect for a Night at the Detroit Symphony Orchestra
To learn more Detroit limo rental this holiday season, contact Rochester Limousine today! We are eager to answer any questions you may have.
Call Rochester Limousine: 248.289.6665